Make a statement and embrace your confidence with our skirt. With its sweetheart neck, boning bodice, zip-back fastening, cropped length, bodycon fit, and side lace-up details, this set is designed to enhance your curves and make you feel glamorous. Whether for a party or a special occasion, this set offers a customizable and stylish option that will leave you feeling confident and beautiful.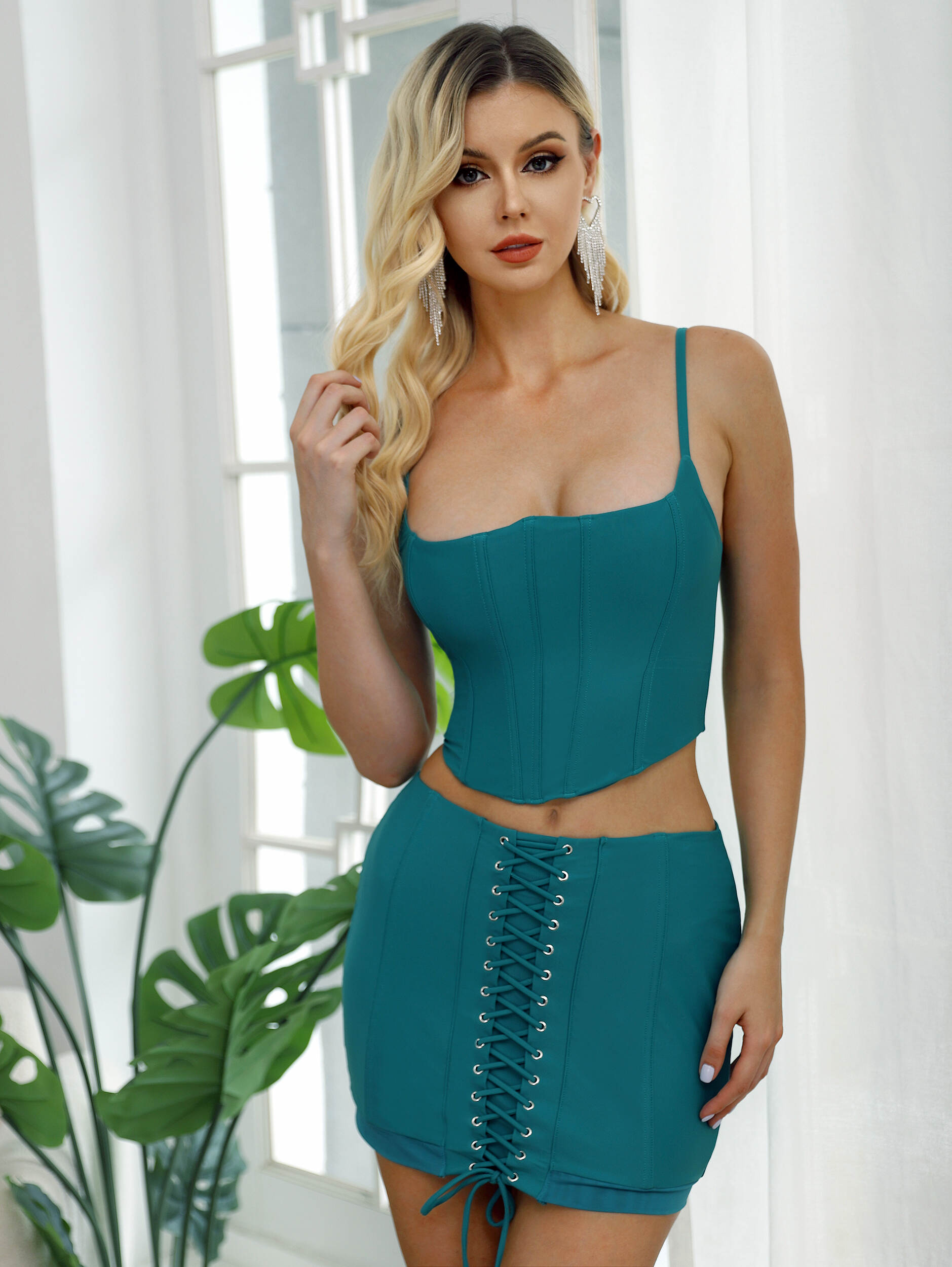 Product Features
1.Sweetheart Neck: The sweetheart neck adds a touch of femininity and elegance to the bodice.
It enhances your neckline, creating a flattering and alluring look.
2.Boning Bodice: The supportive boning in the bodice provides structure and enhances your natural curves. It offers a flattering fit and ensures that the bodice stays in place.
3.Zip-Back Fastening: The zip-back fastening allows for easy wearing and ensures a secure fit. It adds convenience while maintaining a sleek and seamless look.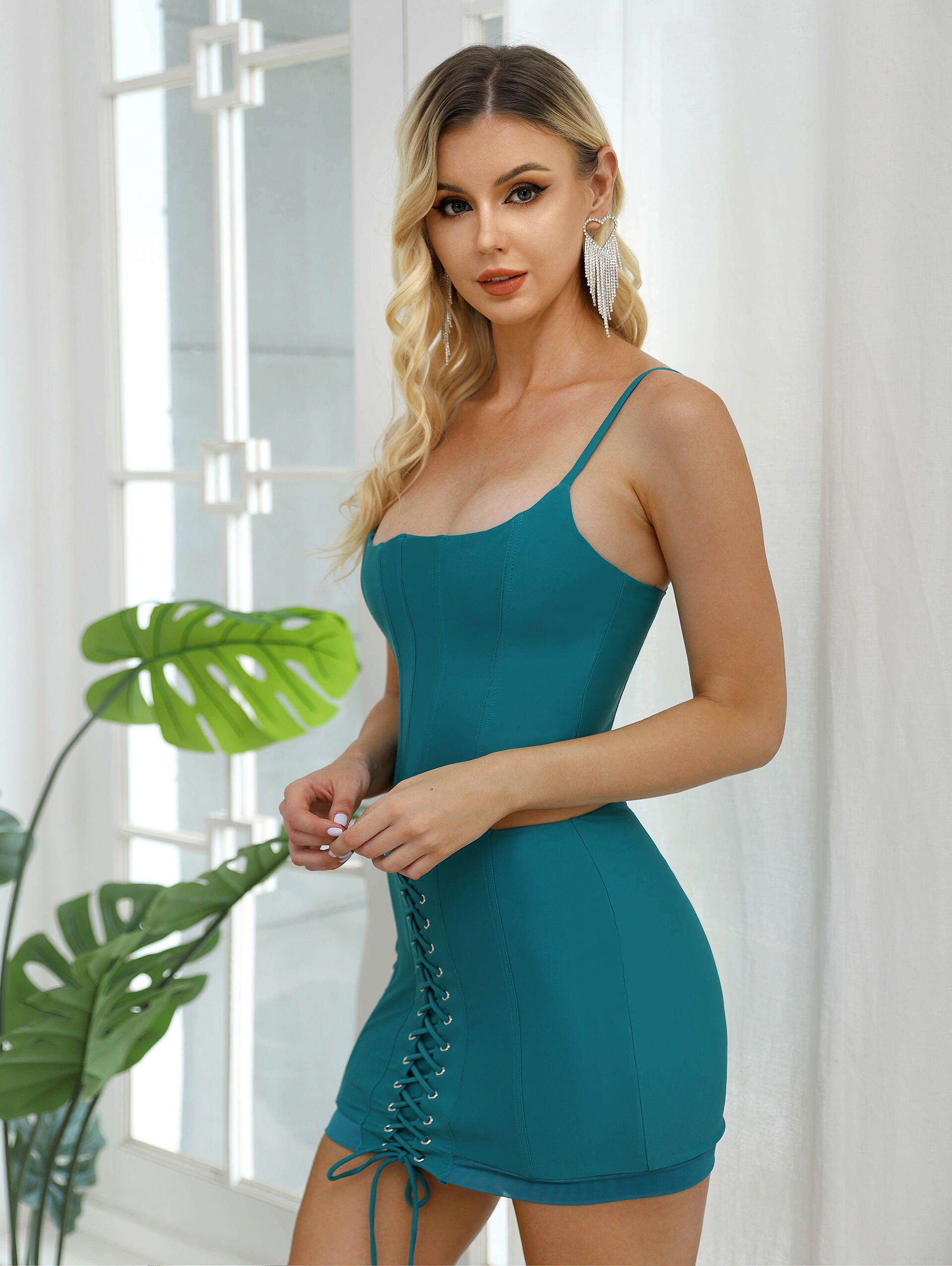 Details
Style no:MY-173
COLOR: Green
MATERIAL:80% Nylon, 20% Spandex
90% Polyester, 10% Spandex
Size: XS, S, M, L, XL, 2XL or customized
MOQ: 100pcs/design/color
Packing: Customized
Product Advantages
Cropped Length: The cropped length of the bodice adds a modern and trendy element to the set. It showcases your midriff, creating a sexy and confident look.

Bodycon Fit: The bodycon fit of the skirt hugs your curves, accentuating your figure in a flattering way. It adds a touch of sophistication and allure to the overall look.
Application
Party: This set is perfect for parties, allowing you to make a bold and stylish statement. The combination of the bustier-inspired bodice and mid-waisted skirt with lace-up details creates a captivating and fashionable look.