The hidden boning throughout the bodice offers structure and ensures a flattering fit. The ultra-cropped hem adds a daring and provocative element to the design. With the exposed silver zipper at the back, this set exudes confidence and allure. The matching thong completes the ensemble, creating a seductive and captivating look.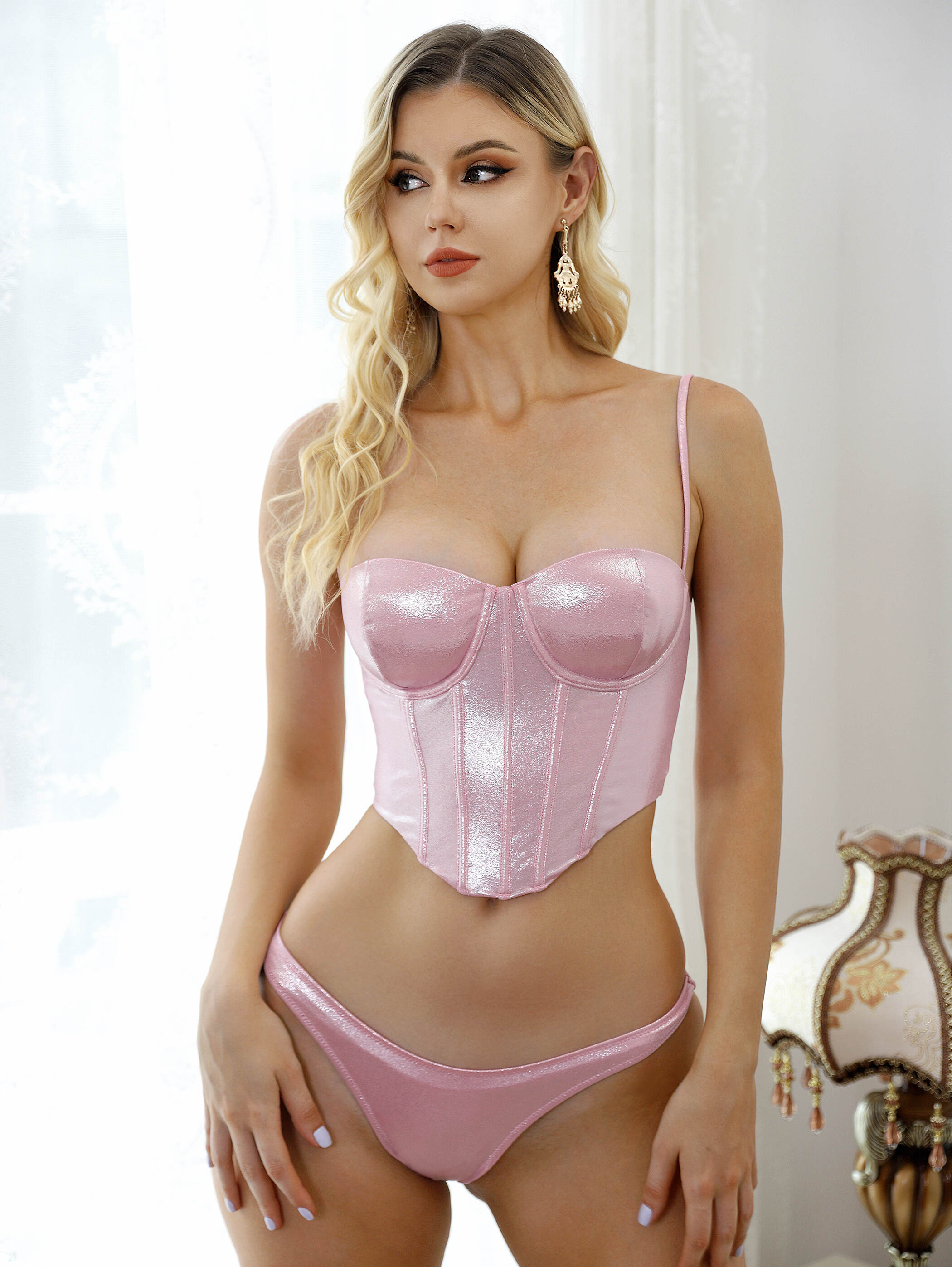 Product Features
1.Foiled Coated Nylon Construction: The foiled coated nylon material adds a glamorous and eye-catching element to the corset top and thong. It reflects light and creates a stunning visual effect.
2.Underwired Cups: The underwired cups provide support and enhance your natural shape, creating a flattering and seductive look. They lift and accentuate your bust, adding to the overall allure of the set.
3.Hidden Supportive Boning: The bustier-inspired bodice features hidden supportive boning throughout, offering structure and ensuring a flattering fit. It helps to shape and define your silhouette, enhancing your curves.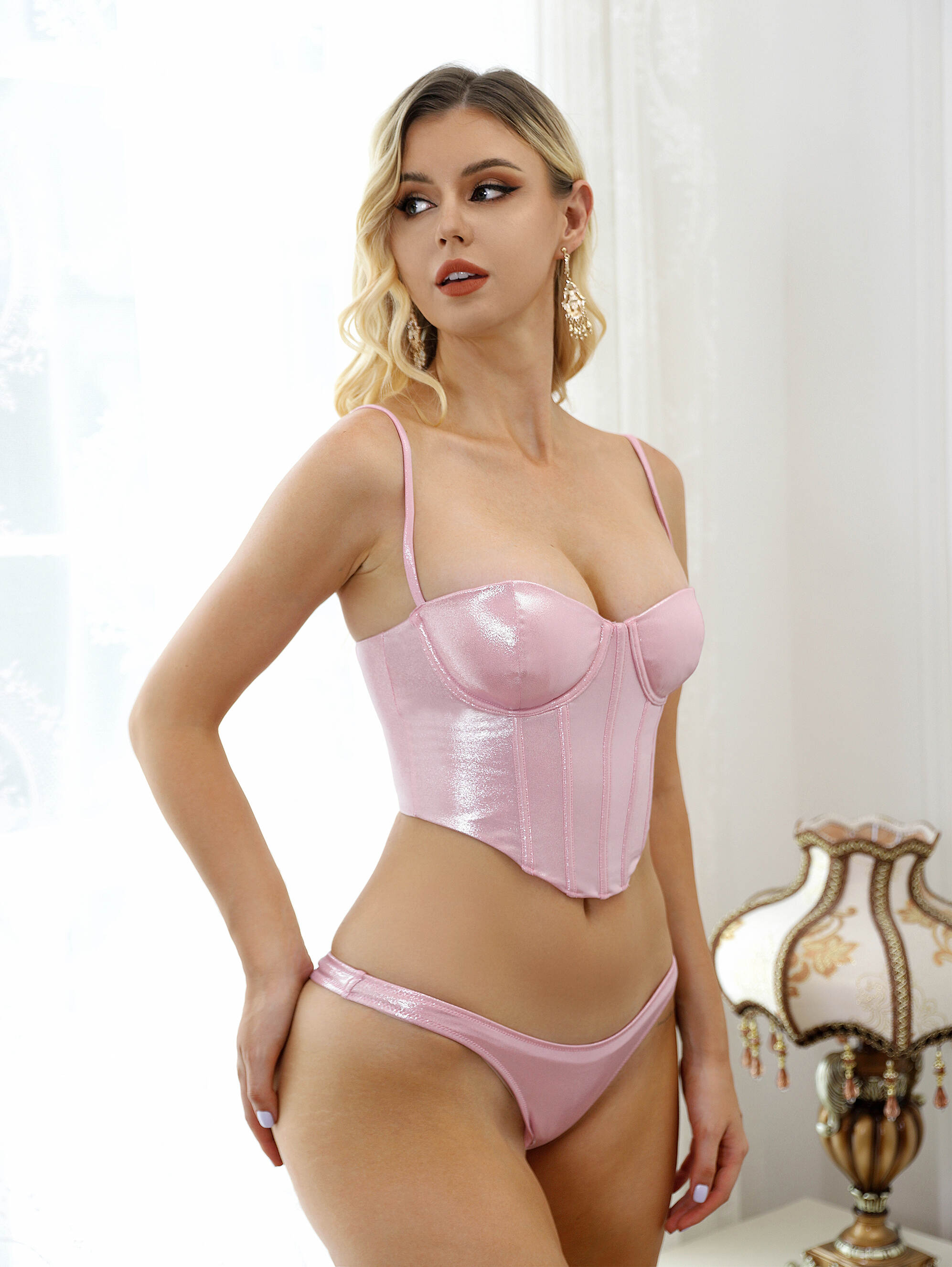 Details
Style no:MY-107
COLOR: Pink
MATERIAL:92% Polyester, 8% Spandex
90% Polyester, 10% Spandex
Size: XS, S, M, L, XL, 2XL or customized
MOQ: 100pcs/design/color
Packing: Customized
Product Advantages
High-Quality Materials: We use high-quality foiled coated nylon material for the corset top and thong, ensuring durability and long-lasting wear. The materials are carefully selected to provide both comfort and style.

Complete Set: The matching thong completes the ensemble, creating a cohesive and tantalizing look. It is designed to perfectly complement the corset top, adding to the overall allure of the set.
Production Process
Our production process includes pattern making, sample fitting, and design confirmation. Once we receive your purchase order, we proceed with bulk fabric ordering and cutting. The cutting and sewing process follows, ensuring precise and high-quality craftsmanship. Each finished garment undergoes thorough inspection before packaging.