This stylish gather mesh corset top features a unique mesh design that will keep you cool and comfortable all night long. The corset top is made with a lightweight fabric that is breathable and soft to the touch. The mesh design adds a touch of sophistication to any outfit and is sure to draw compliments. The adjustable straps and elastic waistband ensure a perfect fit.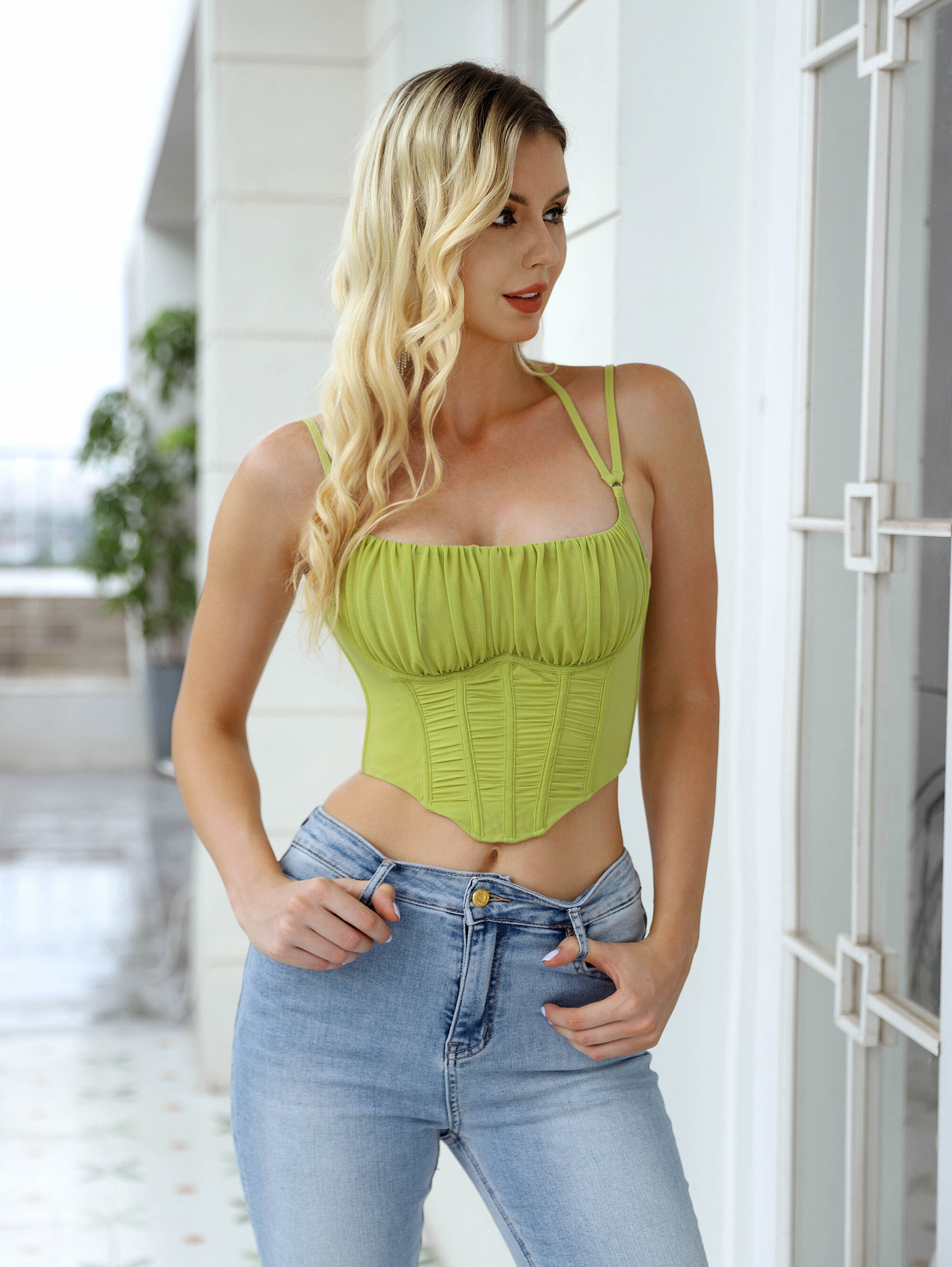 Product Features
1.Gathered Mesh: The delicate mesh fabric adds a touch of sensuality and elegance to the top, creating a visually stunning effect.
2.Corset-Inspired Design: The set-in waist and adjustable spaghetti straps provide a corset-like effect, enhancing your curves and creating a flattering silhouette.
3.Exposed Silver Zipper: The back of the top features an exposed silver zipper, adding a modern and edgy element to the design.
4.Hidden Clasp: The hidden clasp ensures a secure and seamless closure, allowing you to move with confidence and comfort.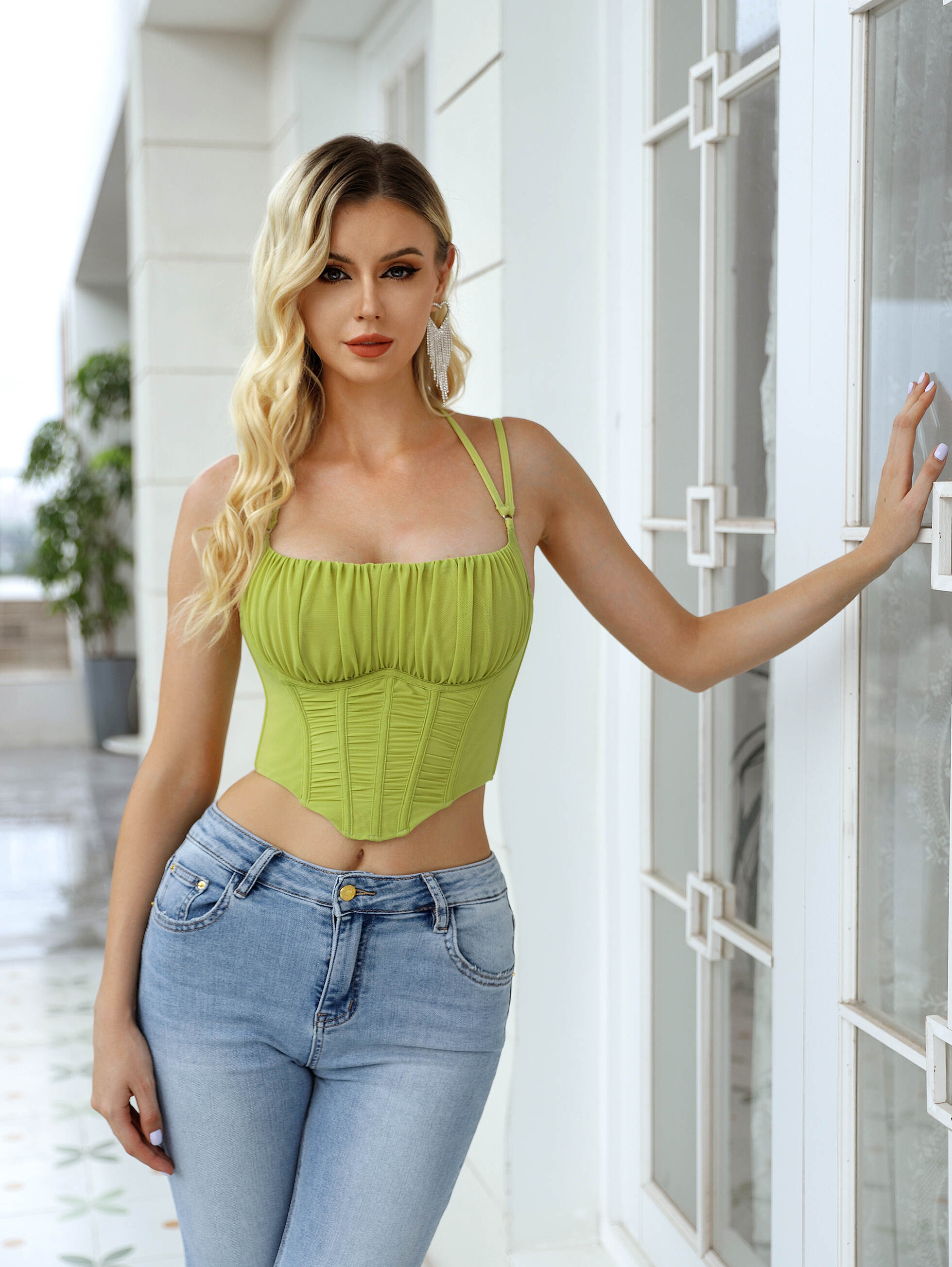 Details
Style No: MY-160
Material: 95% Polyester, 5% Spandex
75% Nylon, 25% Spandex
Color: Olive
Size: XS, S, M, L, XL, 2XL (or customized)
Packing: Customized
MOQ: 100 pieces per design and color.
Product Advantages
Unforgettable Elegance: The top exudes an unforgettable elegance that will leave a lasting impression on anyone who lays eyes on it. Its intricate design and delicate mesh fabric combine to create a truly mesmerizing and sophisticated look.

Versatile: This top offers versatile styling options, allowing you to effortlessly transition from day to night. Pair it with high-waisted pants or a skirt for a chic daytime look, or dress it up with statement accessories and heels for a glamorous evening ensemble.
Our Services
Custom: We offer custom swimwear services, allowing you to create your own unique designs. Our team of experienced designers and craftsmen will work closely with you to bring your vision to life.
OEM (Original Equipment Manufacturer): We provide OEM services, catering to brands and businesses looking to create their own swimwear line.
ODM (Original Design Manufacturer): Our ODM services are ideal for those who want to launch their own swimwear collection but may not have a specific design in mind.
Free Sourcing and Development of Fabrics:Our team will assist you in finding the perfect fabrics that meet your design requirements, ensuring that your swimwear is not only fashionable but also comfortable and durable.