This side lace-up corset with boning is crafted from a soft and breathable fabric. It features side lacing and boning for a secure and flattering fit. The adjustable straps allow you to customize the fit and the adjustable back lacing ensures a perfect fit. The side lace-up and boning provide an elegant, feminine silhouette that will make you look and feel amazing.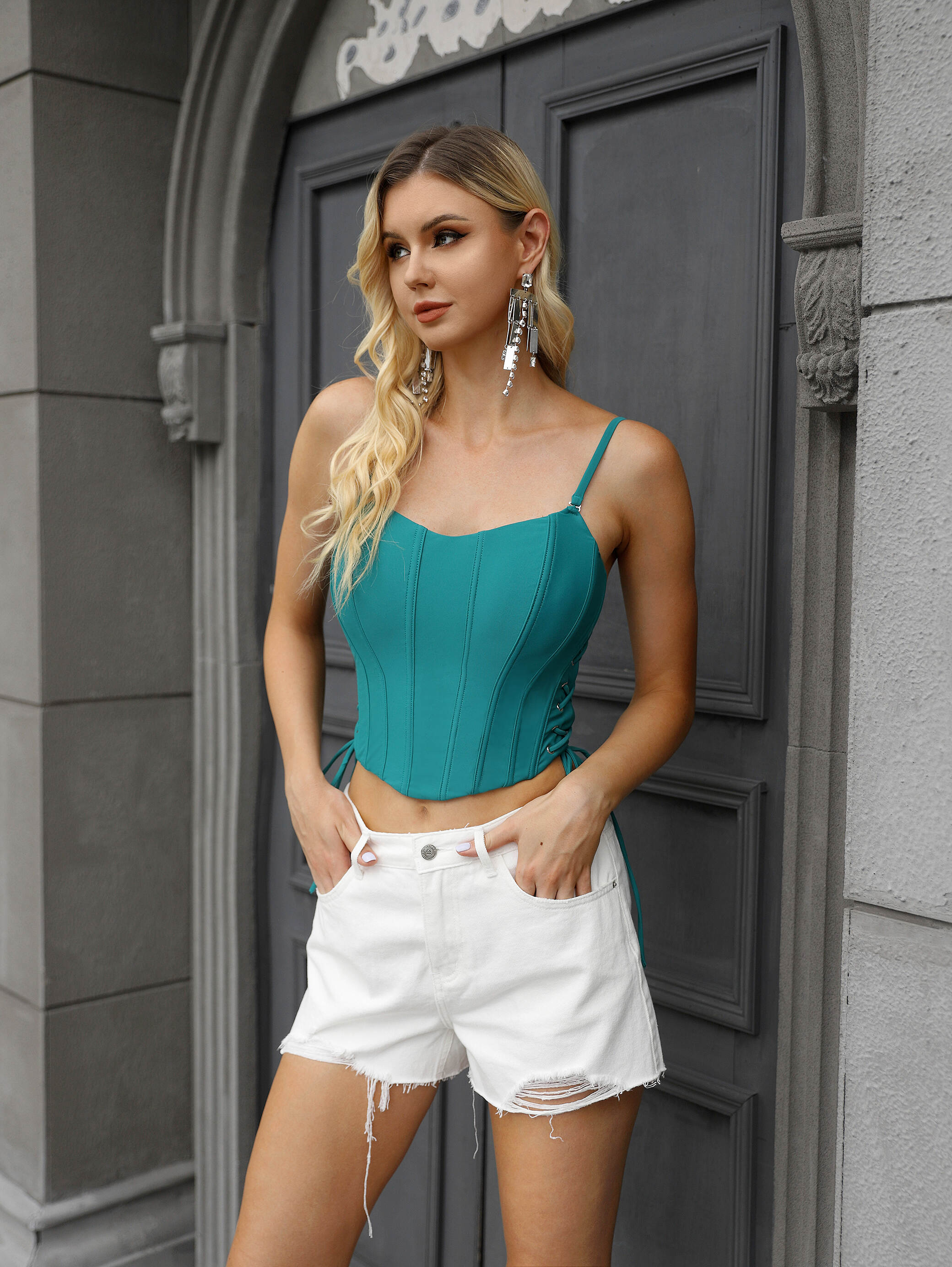 Product Features
1.Side Lace-Up Details: The side lace-up details add a touch of edginess and uniqueness to the corset, making it a standout piece in your collection.
2.Boning for Support: The boning in the corset provides structure and support, creating a flattering silhouette and enhancing your natural curves.
3.Cropped Length: The cropped length adds a trendy and youthful element to the corset, making it versatile for various occasions.
4.Bodycon Fit: The bodycon fit hugs your curves, accentuating your figure and creating a sleek and sexy look.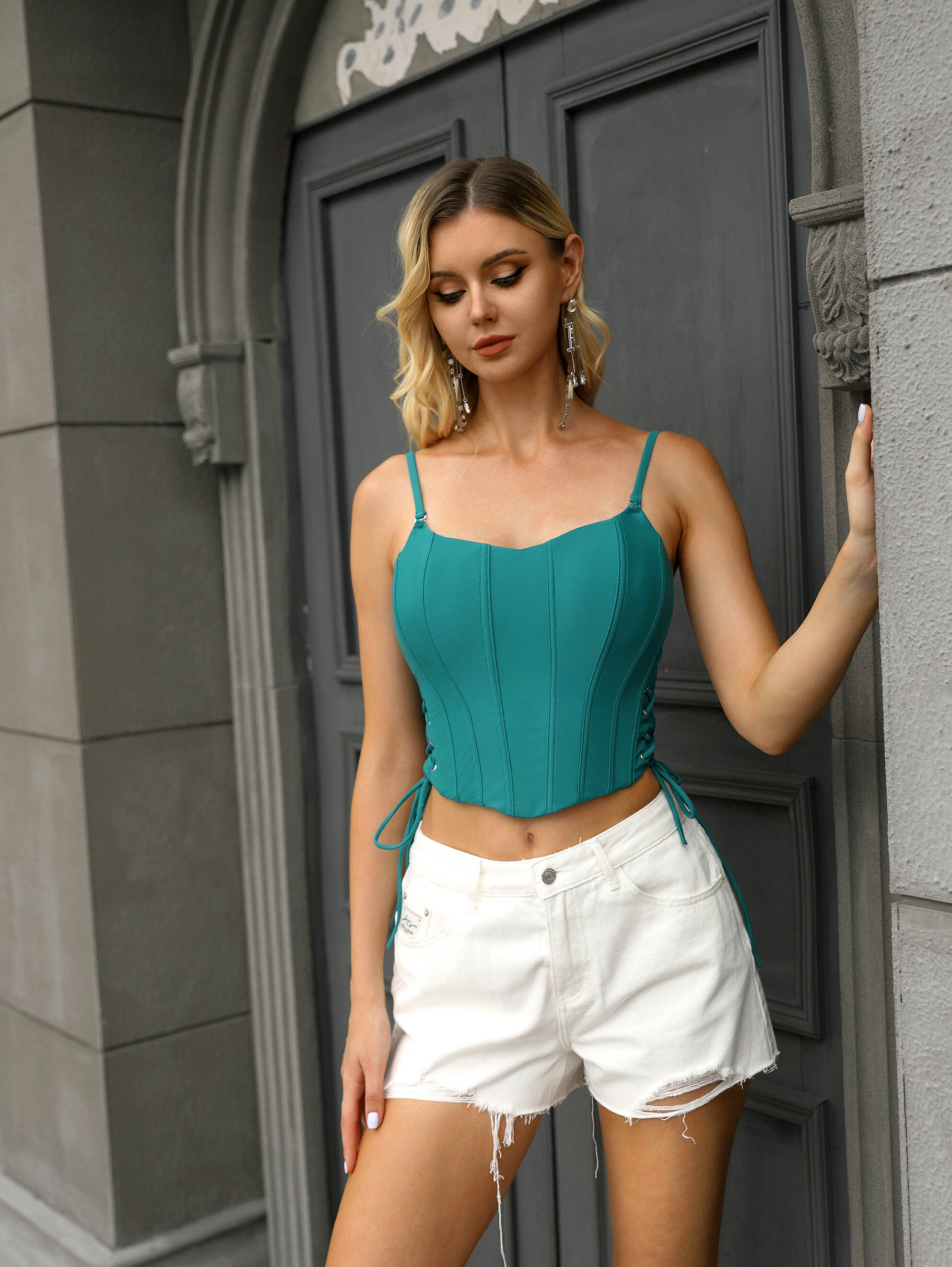 Details
Style No: MY-173
Material:80% Nylon, 20% Spandex
90% Polyester, 10% Spandex
Color: Green
Size: XS, S, M, L, XL, 2XL (or customized)
Packing: Customized
MOQ: 100pcs/design/color
Product Advantages
Elegant Figure: The boning in the corset creates a sculpted and graceful figure, enhancing your natural curves and bestowing upon you an air of refined elegance.

Customizable: The corset can be customized in terms of size, logo, and pattern design, allowing you to create a personalized and unique piece.

Zip-Back Fastening: The zip-back fastening allows for easy wear and removal, providing convenience without compromising on style.
Applications
This side lace-up corset with boning is perfect for parties, special occasions, or adding a touch of edginess to your everyday look. It can be paired with high-waisted bottoms, skirts, or jeans, allowing for versatile styling options.