This stunning piece effortlessly combines fashion and functionality. Crafted with precision, it features a mesmerizing print that adds a touch of glamour to any ensemble. The boning provides structure and support, ensuring a flattering silhouette that will turn heads. Whether you're attending a special event or simply want to elevate your everyday style, this corset is a must-have addition to your wardrobe.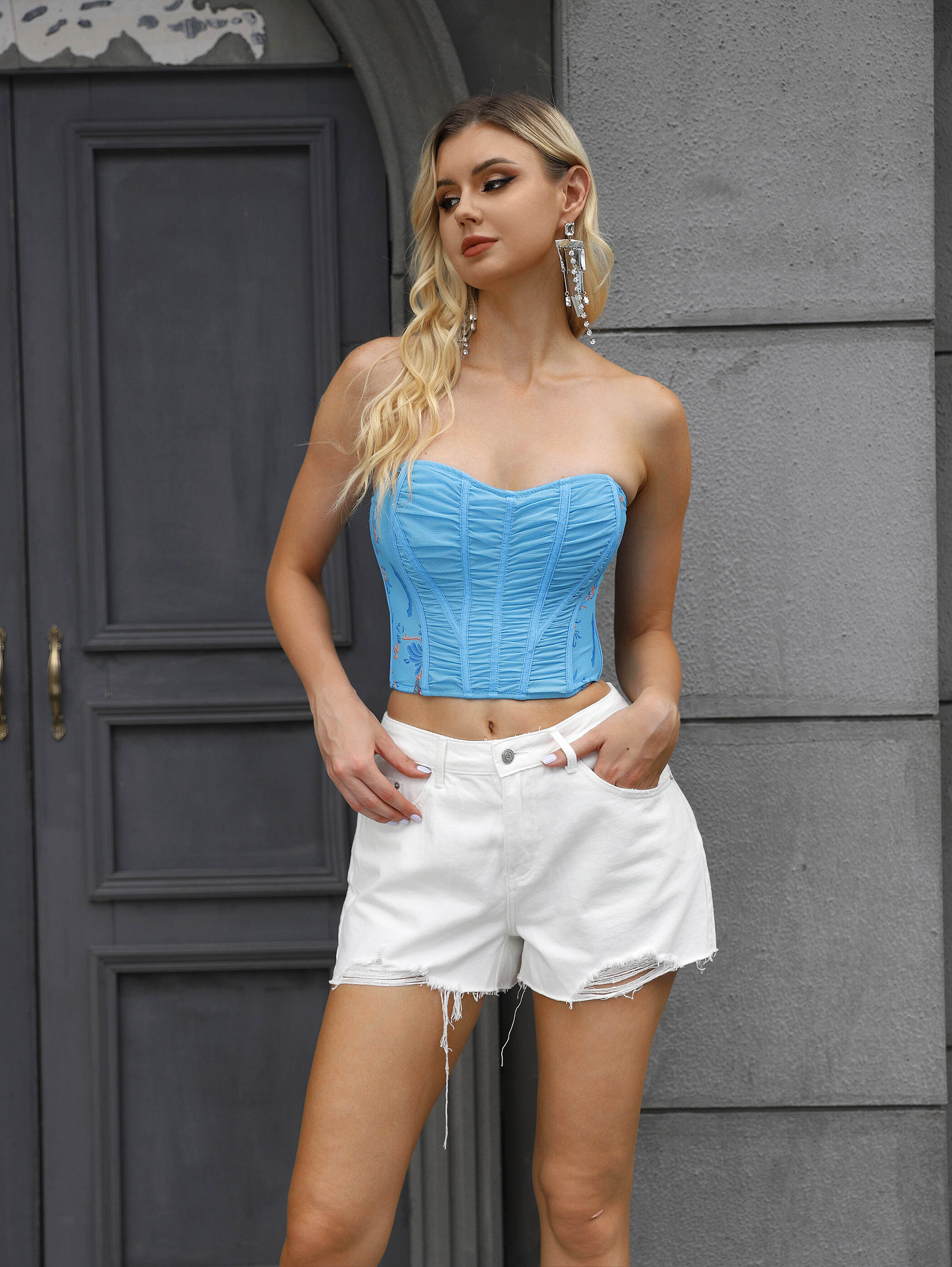 Product Features
1.Exquisite Print: The intricate and captivating print on this corset adds a unique and eye-catching element to your outfit, making you stand out from the crowd.
2.Structured Boning: The strategically placed boning provides exceptional support and shaping, accentuating your curves and creating a stunning hourglass figure.
3.Cozy Feel: Designed with your comfort in mind, this corset is crafted from high-quality materials that offer a soft and luxurious feel against your skin. It ensures a comfortable fit that allows you to move with ease.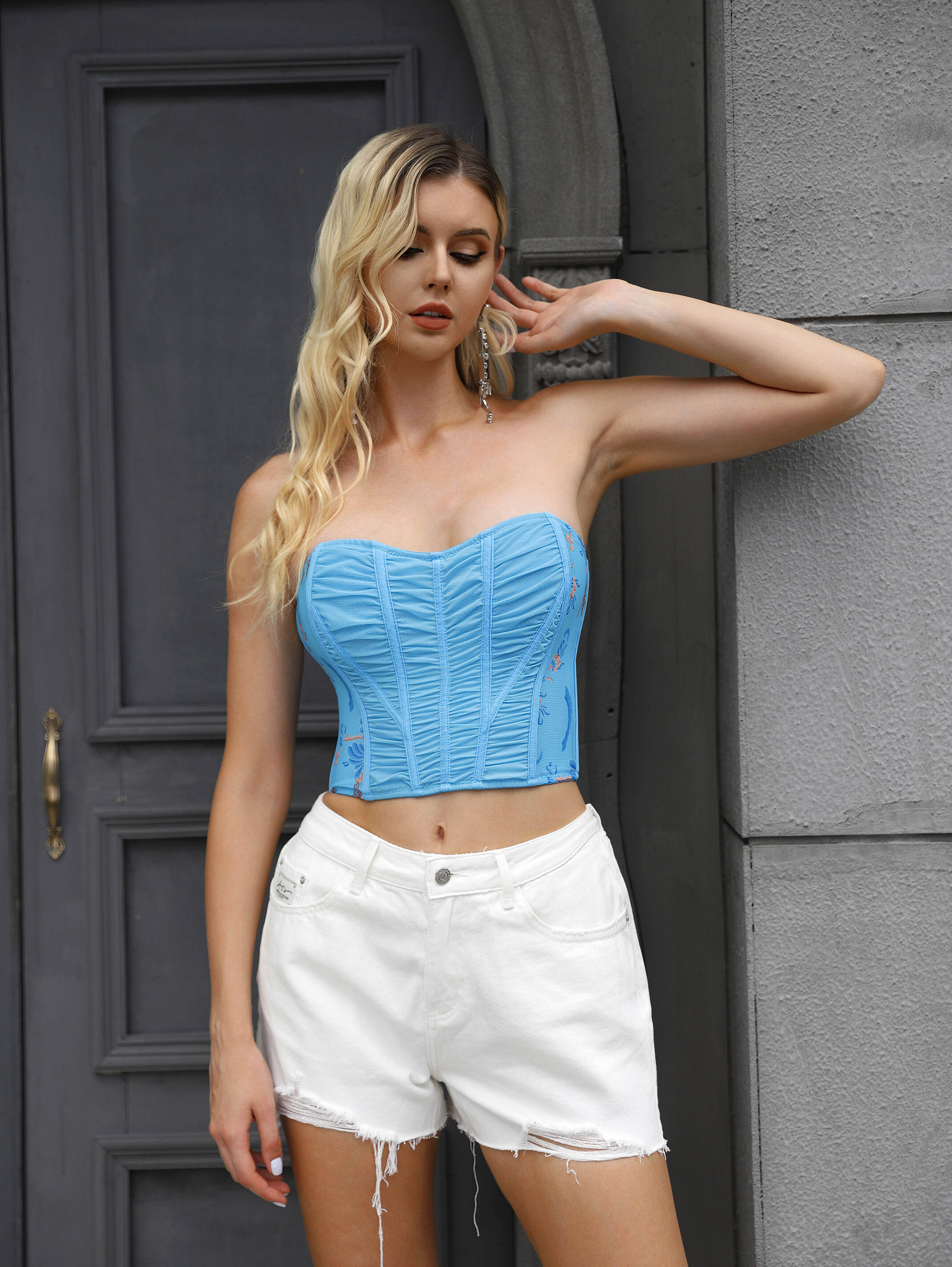 Details
Style No: MY-47
Material:92% Polyester, 8% Spandex
90% Polyester, 10% Spandex
Color: Blue
Size: XS, S, M, L, XL, 2XL (or customized)
Packing: Customized
MOQ: 100pcs/design/color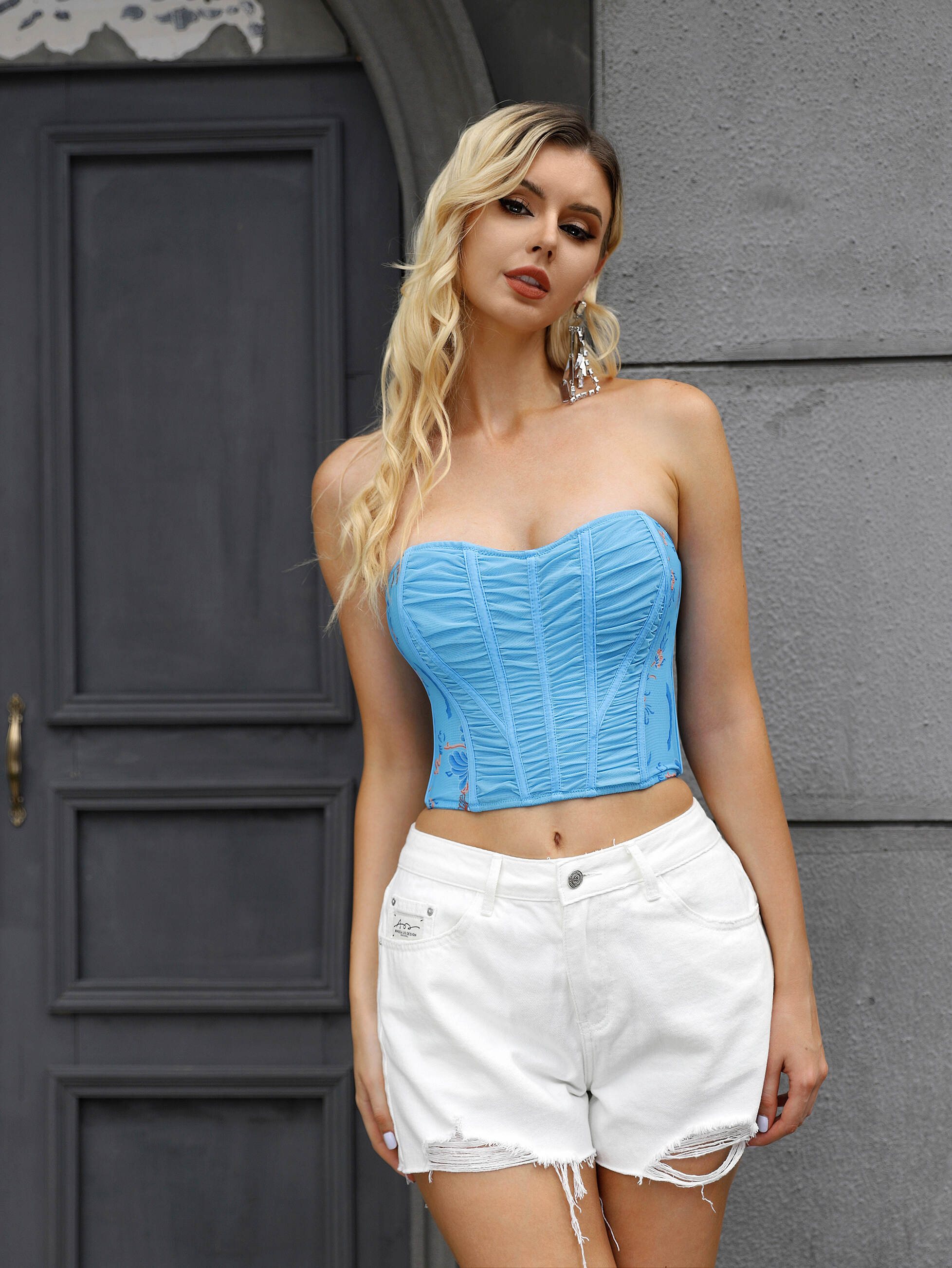 Product Advantages
Attention to Detail: Our corset is meticulously crafted with attention to every detail, ensuring a flawless and polished look that will leave a lasting impression.

Timeless Elegance: The timeless elegance of this corset ensures that it will remain a staple in your wardrobe for years to come. Its classic design transcends trends, making it a timeless piece that never goes out of style.
Applications
Special Occasions: Our Strapless Printed Corset with Boning is the perfect choice for special occasions such as weddings, galas, and formal events.
Fashion-forward Events: Stand out at fashion shows, art exhibitions, or trendy social gatherings with our statement-making corset.
Costume Parties: Unleash your creativity and transform into a captivating character with our corset.