With its beautiful design, customizable options, and meticulous production process, this dress is sure to make you feel like a young girl with a heart full of joy and beauty. Whether you're attending a ball event, a party, or a special occasion, this dress will make you stand out with its unique style and attention to detail. Embrace your inner youth and radiate confidence as you twirl in this enchanting dress.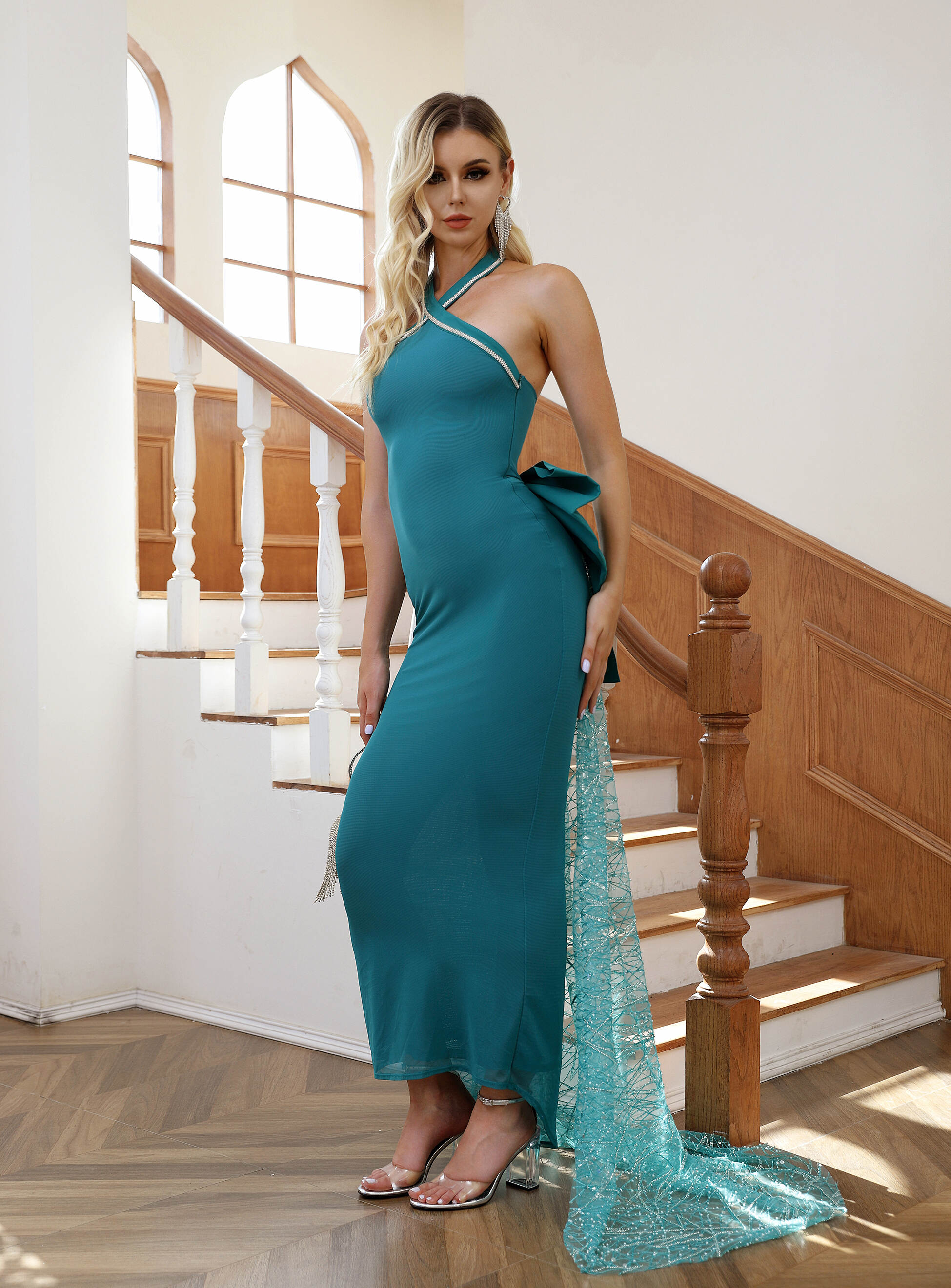 Product Features
1.The fishtail and neck design accentuate a woman's exquisite figure, creating a flattering silhouette.
2.The large bow at the back of the waist adds a playful and trendy element to the dress.
3.The exquisite bead on the back train and gentle mesh combine to create a soft and hazy elegance that is sure to make a statement.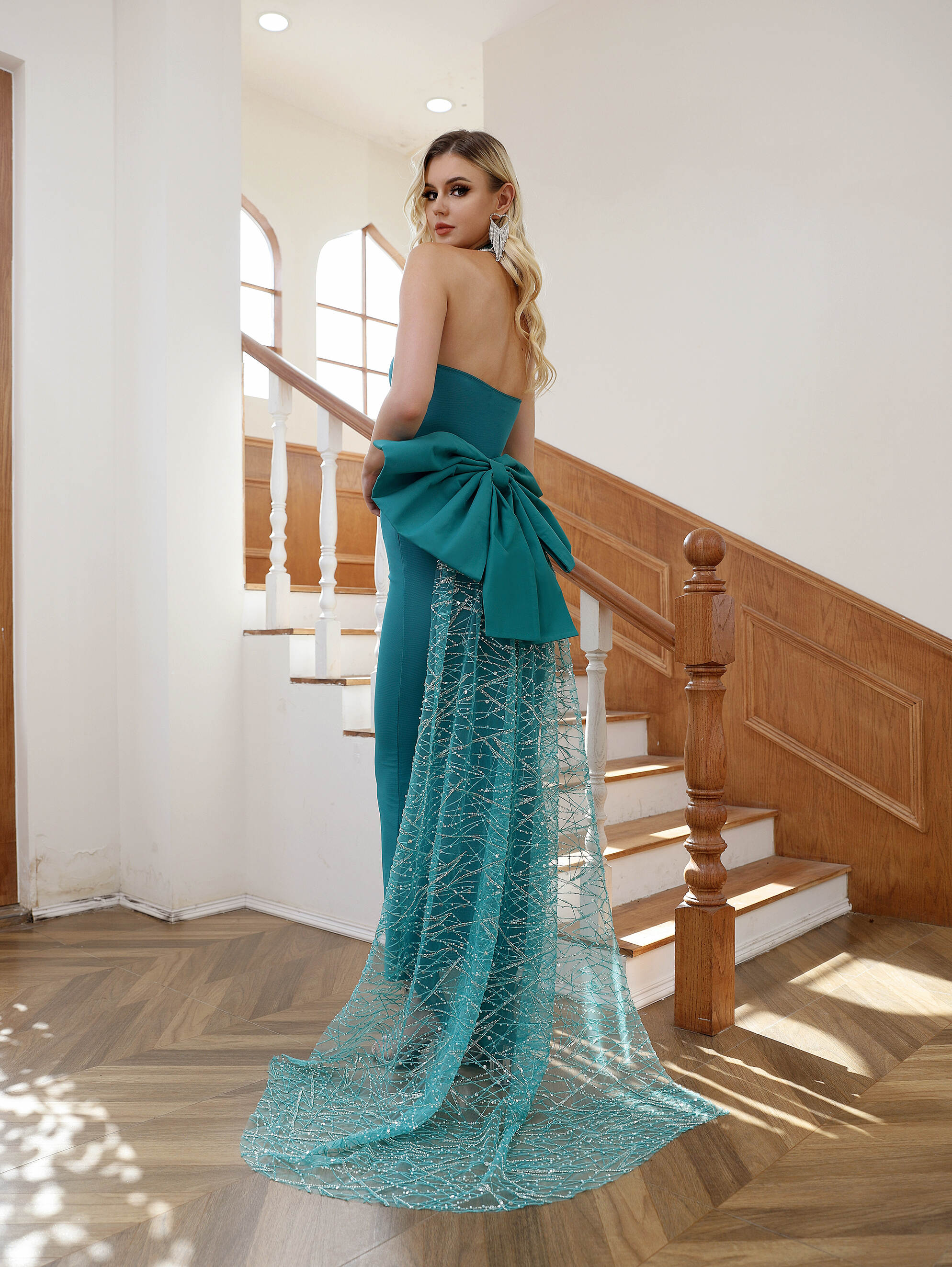 Details
Style No: MY-177
Material:92% Polyester and 8% Spandex
100% Polyester
80% Nylon and 20% Spandex
Color: Jasper
Size: XS, S, M, L, XL, 2XL (or customized)
Packing: Customized
MOQ: 100pcs/design/color
Product Advantages
Halter Straps: The dress features halter straps that add a touch of sophistication and elegance to the overall look. They provide support and enhance the neckline, creating a flattering and feminine silhouette.

Long Dress Length: The dress is designed to be long in length, creating a graceful and elegant silhouette. It adds a sense of sophistication and glamour to any occasion.
Production Process
Pattern Making: Create initial dress pattern based on design and measurements.
Sample Fitting and Design Confirmation: Fit sample dress on model, make adjustments if needed.
Purchase Order Receipt: Receive customer's purchase order.
Fabric Cutting and Sewing: Cut fabric according to pattern and sew dress.
Finished Garment Inspection: Thoroughly inspect each dress for quality and design.
Packaging: Carefully package dresses for transportation and storage.