This dress features a modern corset with an inverted V diagonal line, creating a visually striking effect on the upper waist. The floor-length tulle sleeves add a generous and elegant touch, while the lace detailing adds a touch of femininity. The dress is designed with a low-key stand collar and long sleeves, exuding beauty and delicacy. The fishbone detailing in the front enhances the body's curves, creating a flattering and confident look.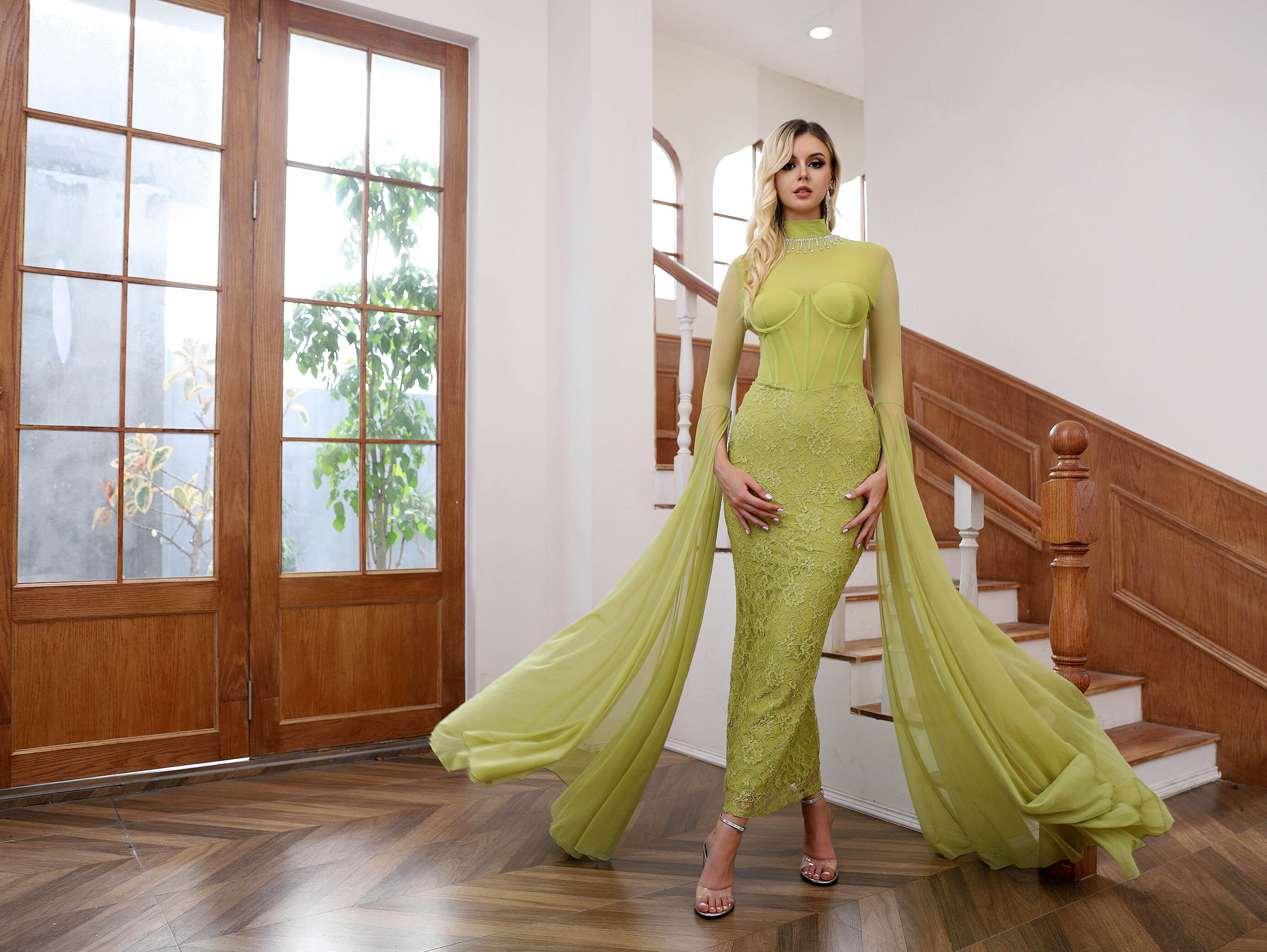 Product Features
1.Bell Sleeves: The dress is adorned with big bell sleeves, adding a dramatic and elegant touch to the overall design. The sleeves flow gracefully, creating a sense of movement and sophistication.
2.Flattering Silhouette: The modern corset with an inverted V diagonal line visually enhances the waist, creating a flattering silhouette that accentuates the curves. The fishbone detailing in the front further enhances the body's natural shape.
3.Luxurious Olive Green Color: The dress is crafted in a rich olive green color, adding a touch of luxury and sophistication.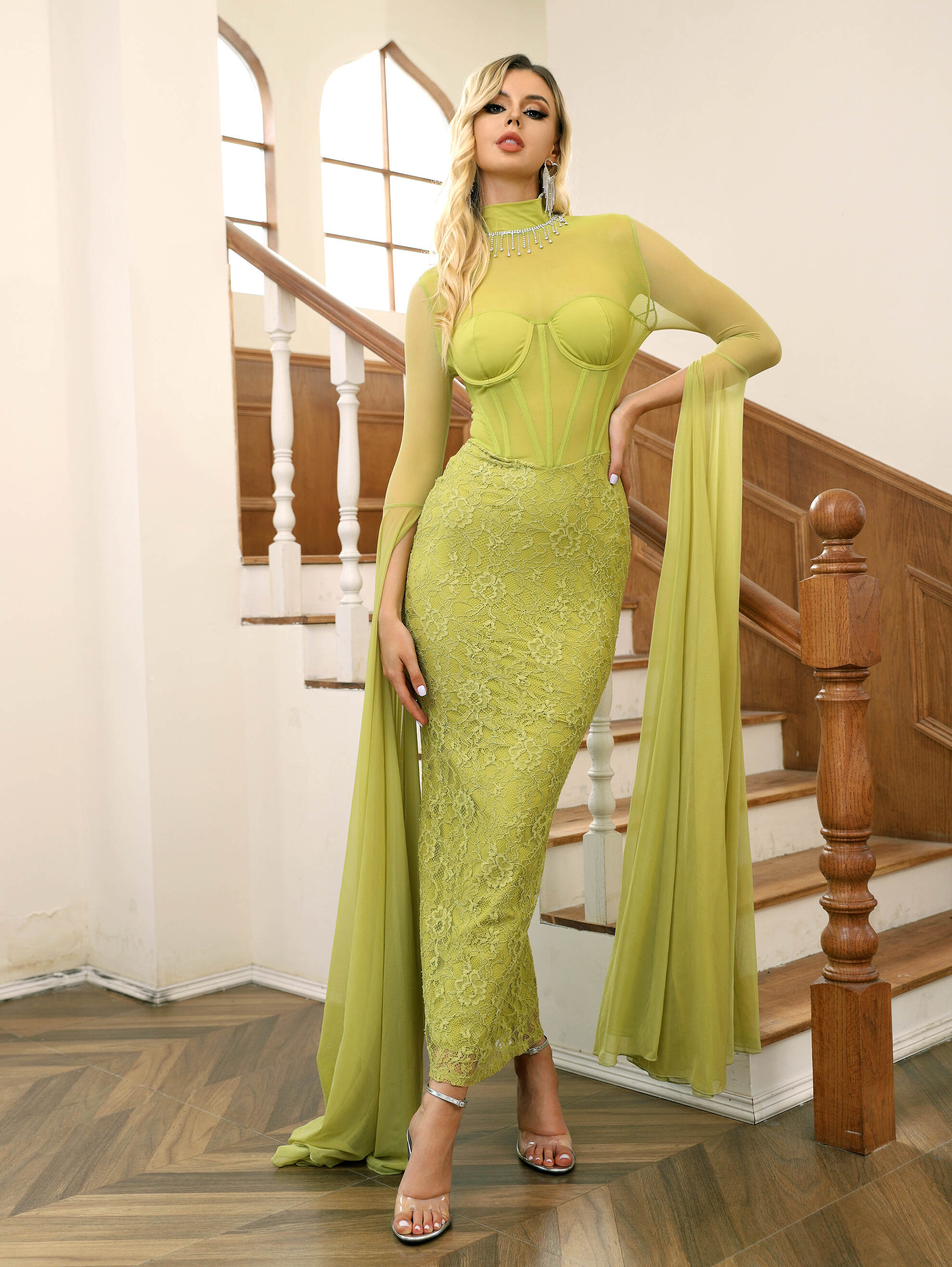 Details
Style No: MY-169
Material:20% Cotton, 70% Nylon, and 10% Mohair
95% Nylon and 5% Spandex
92% Polyester and 8% Spandex
Color: Olive Green
Size: XS, S, M, L, XL, 2XL (or customized)
Packing: Customized
MOQ: 100pcs/design/color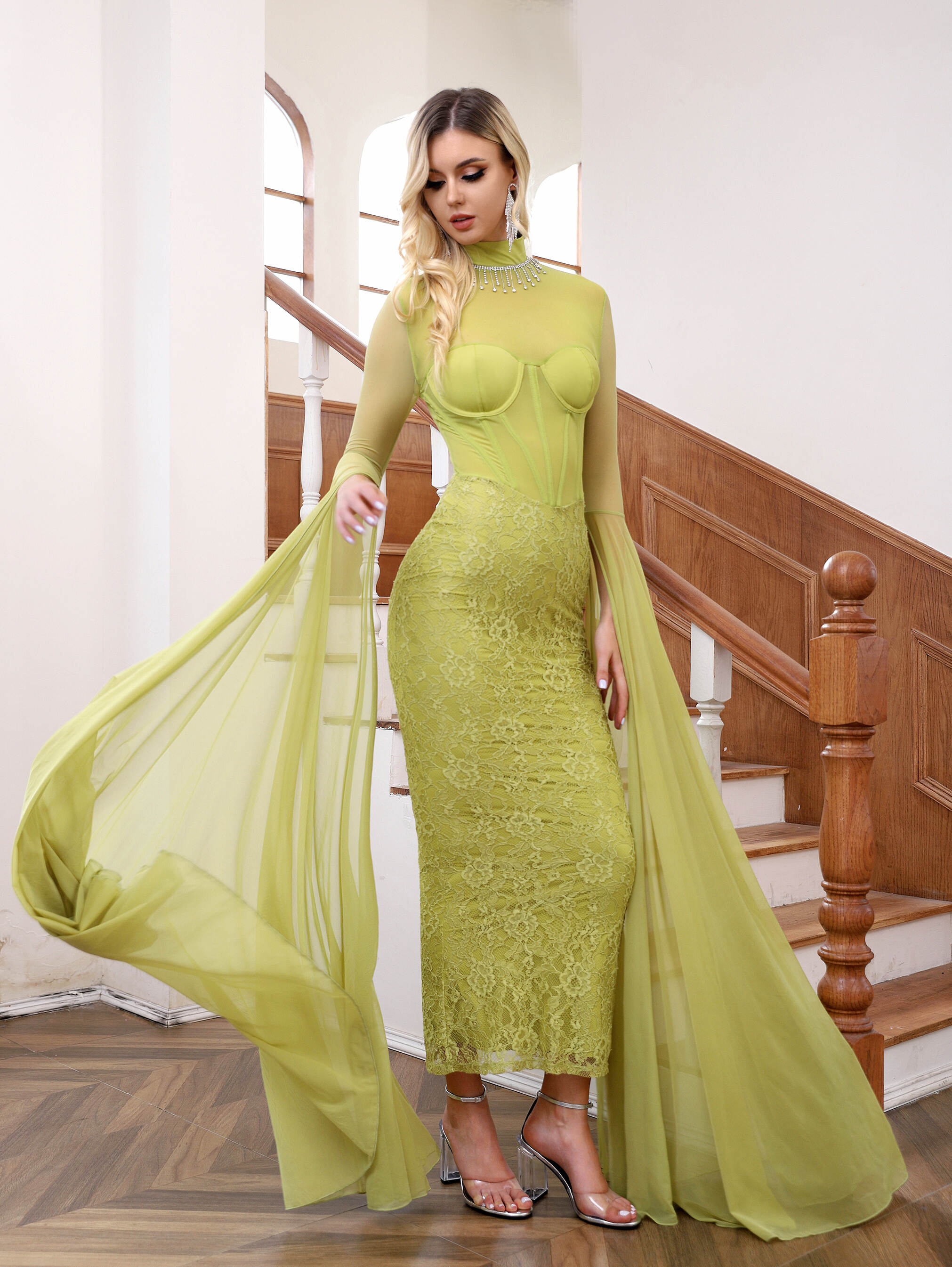 Product Advantages
Comfortable: The dress is designed to provide a comfortable fit, allowing you to move with ease and confidence throughout the event. The removable padding ensures a personalized level of support and enhances your natural shape.

Standout Style: With its unique bell sleeves and flattering silhouette, this dress is sure to make you stand out from the crowd. It exudes confidence and sophistication, making it a perfect choice for those who want to make a statement.
Applications
Formal Events: Its elegant design and attention to detail make it a standout choice for those special evenings.
Evening Dinners and Galas: Its luxurious look and refined style will make you the center of attention at any formal gathering.