The black swan maxi dress is designed to showcase the perfect balance between sexiness and sophistication. The chest design is both sexy and elegant, while the wide dress body shapes and flatters the waistline. The silver rope detailing not only serves a practical adjustment function but also adds a touch of embellishment. The light and simple skirt allow for effortless and graceful movement, making you feel like a true black swan.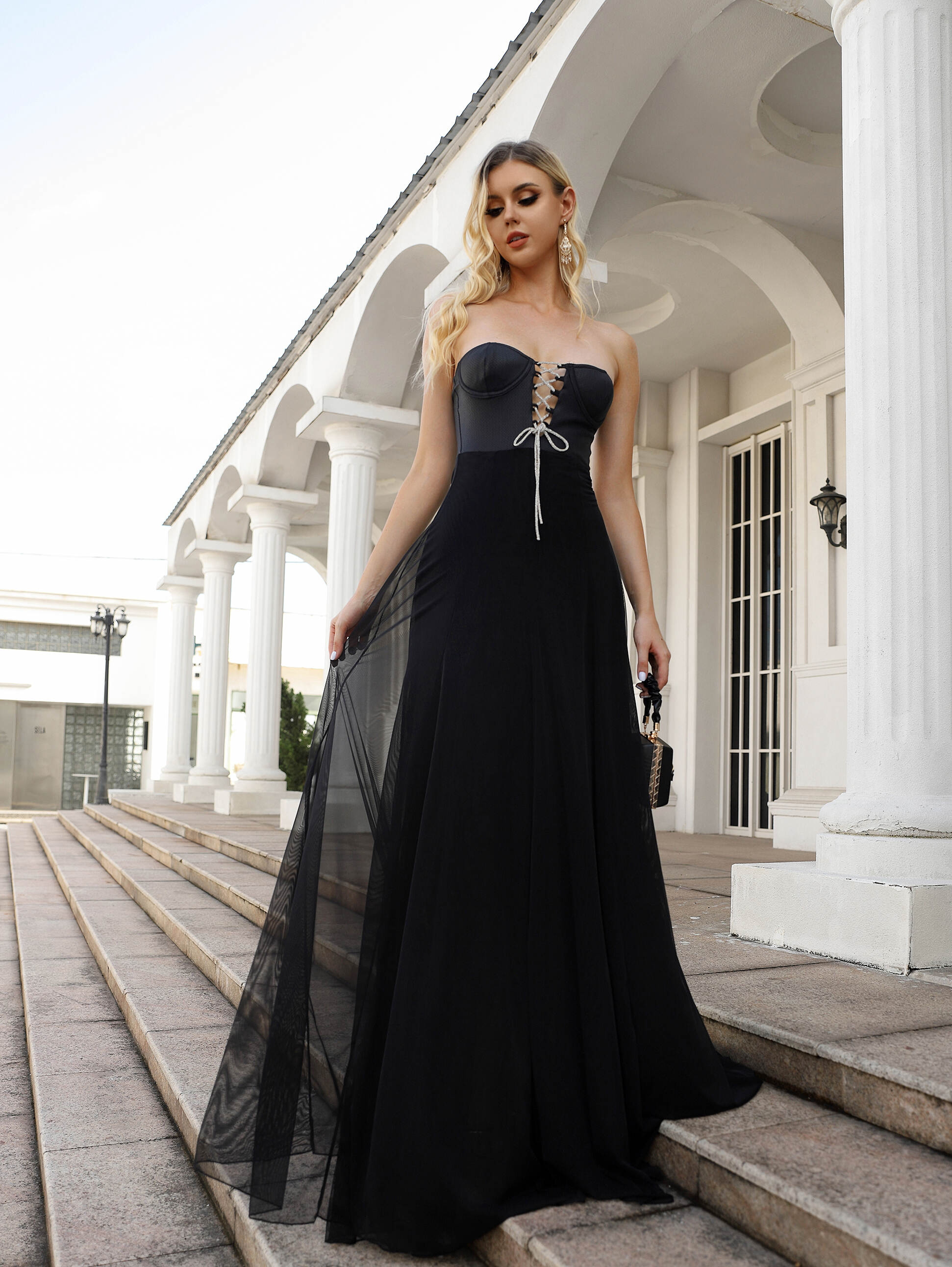 Product Features
1.Shining Ties Up: The dress features shining ties up detailing, adding a touch of glamour and sophistication to the overall look.
2.Bust Wrapping Design: The dress is designed with a bust wrapping detail, enhancing the shape and creating a flattering silhouette.
3.Maxi Dress Length: The dress is designed to be maxi length, exuding elegance and grace.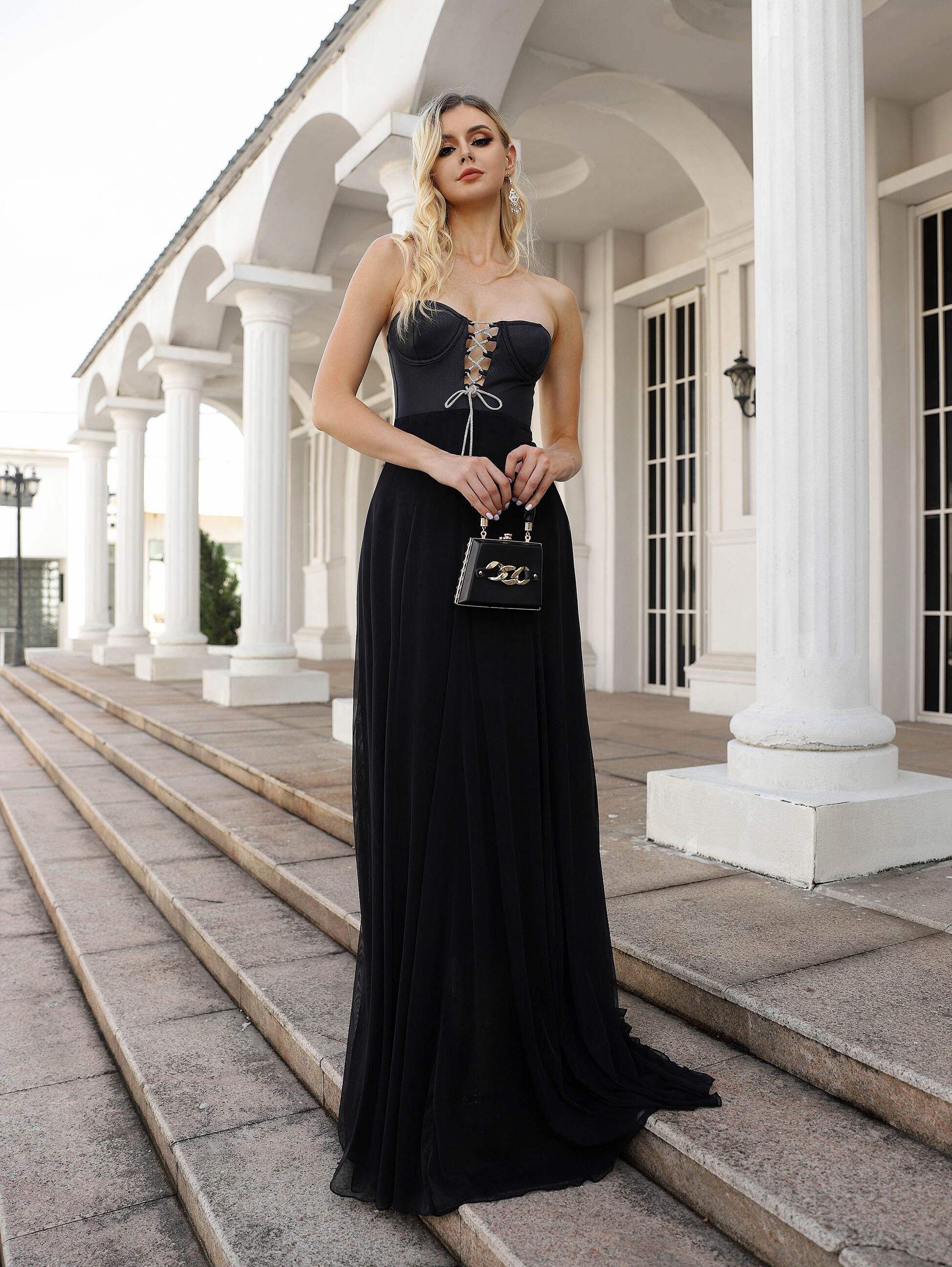 Details
Style No: MY-230
Material:77% Polyester and 23% Spandex
92% Polyester and 8% Spandex
Color: Black
Size: XS, S, M, L, XL, 2XL (or customized)
Packing: Customized
MOQ: 100pcs/design/color
Product Advantages
High-Quality Materials: We source and use only high-quality materials for our dresses, ensuring durability and comfort. The black swan maxi dress is made to last, allowing you to enjoy its elegance and beauty for years to come.

Size Inclusivity: We believe that beauty comes in all shapes and sizes. That's why we offer a wide range of sizes, including plus sizes, to ensure that every individual can find their perfect fit and feel confident in our black swan maxi dress.
Why Choose Us?
Customization Options: We offer custom services such as custom sizing, logo placement, and pattern design. This ensures that you receive a dress that perfectly fits your style and preferences.
OEM (Original Equipment Manufacturer): We provide OEM services, allowing you to have your own brand label on the dress. This gives you the opportunity to establish your own unique fashion brand.
ODM (Original Design Manufacturer): Our team of experienced designers can create original designs for you, ensuring that your dress stands out from the crowd.