The luxury frills tight dress features a figure-hugging design that accentuates your curves and creates a sleek and feminine silhouette. The dress is made from high-quality fabric that drapes beautifully and moves with you as you walk. The sparkling pink color adds a touch of vibrancy and glamour, making it a standout choice for any special event.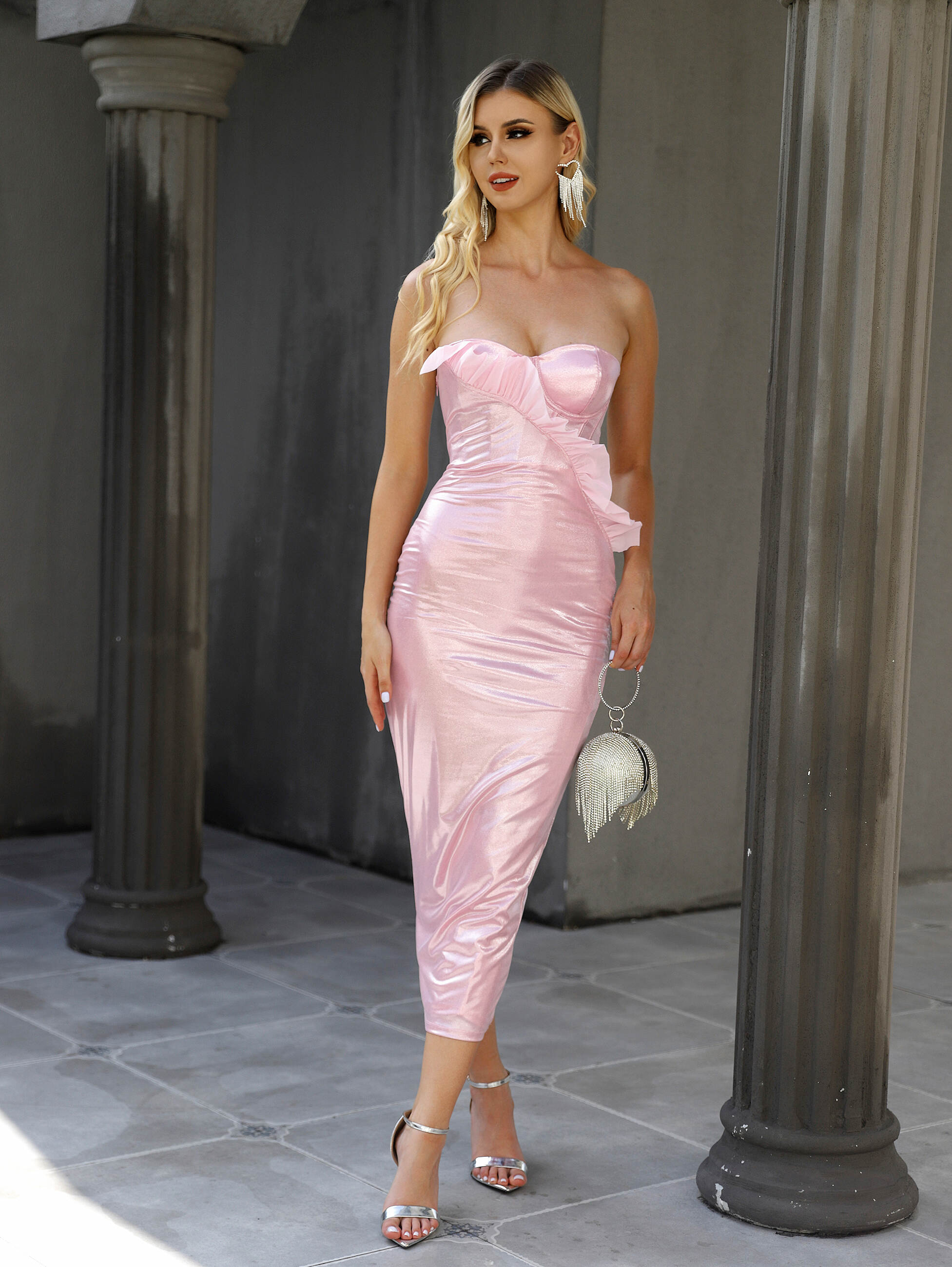 Product Features
1.No Straps: The dress is designed without straps, creating a sleek and elegant look that highlights the shoulders and neckline.
2.Bones Support a Good Shape: The dress is constructed with bones that support and shape the body, ensuring a perfect fit and maintaining the dress's structure.
3.Crisp Flounces: The bold and crisp flounces add a touch of drama and sophistication to the dress, creating a beautiful sense of line and movement.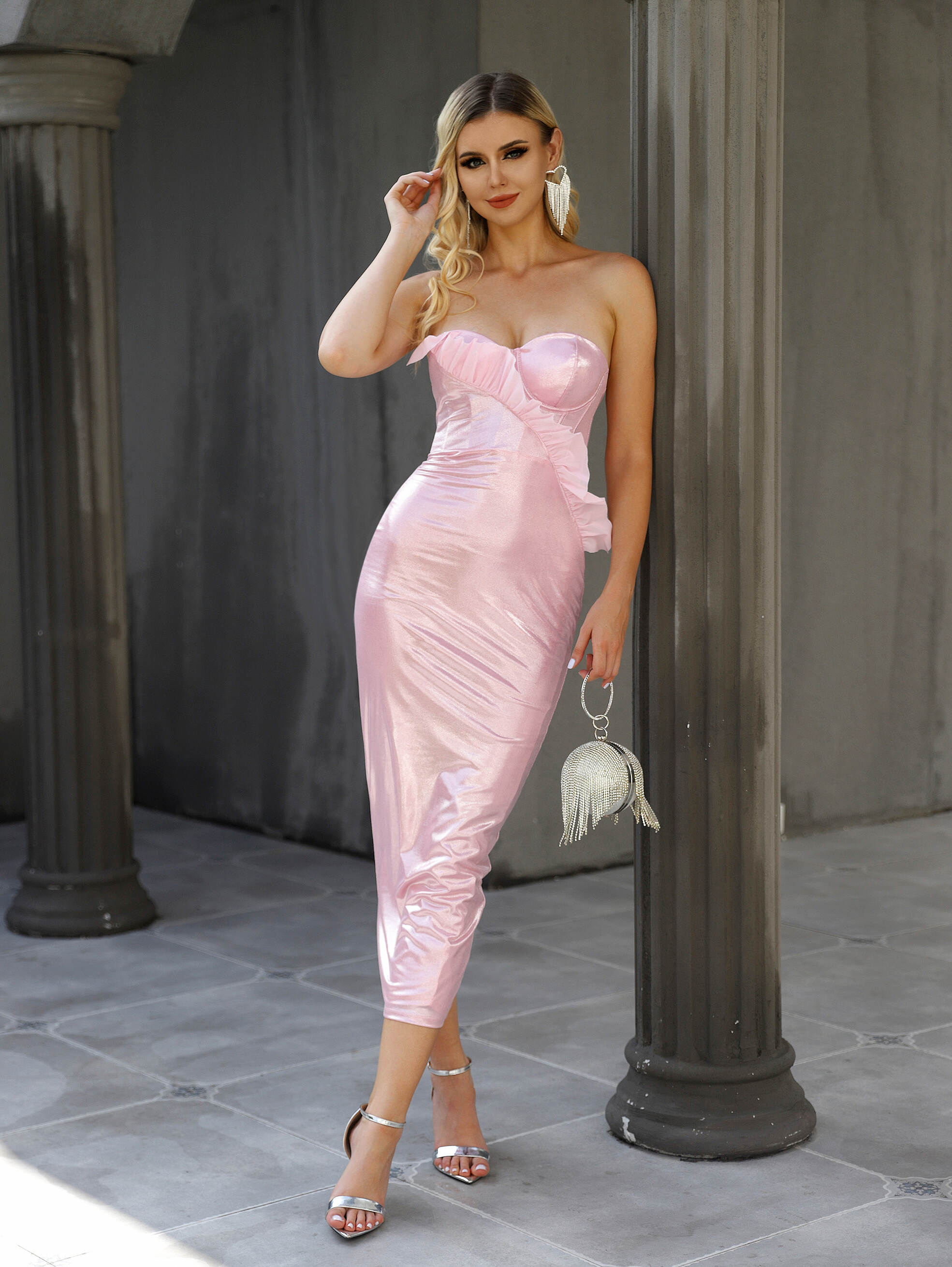 Details
Style No: MY-117
Material:92% Polyester and 8% Spandex
90% Polyester and 10% Spandex
Color: Sparking Pink
Size: XS, S, M, L, XL, 2XL (or customized)
Packing: Customized
MOQ: 100pcs/design/color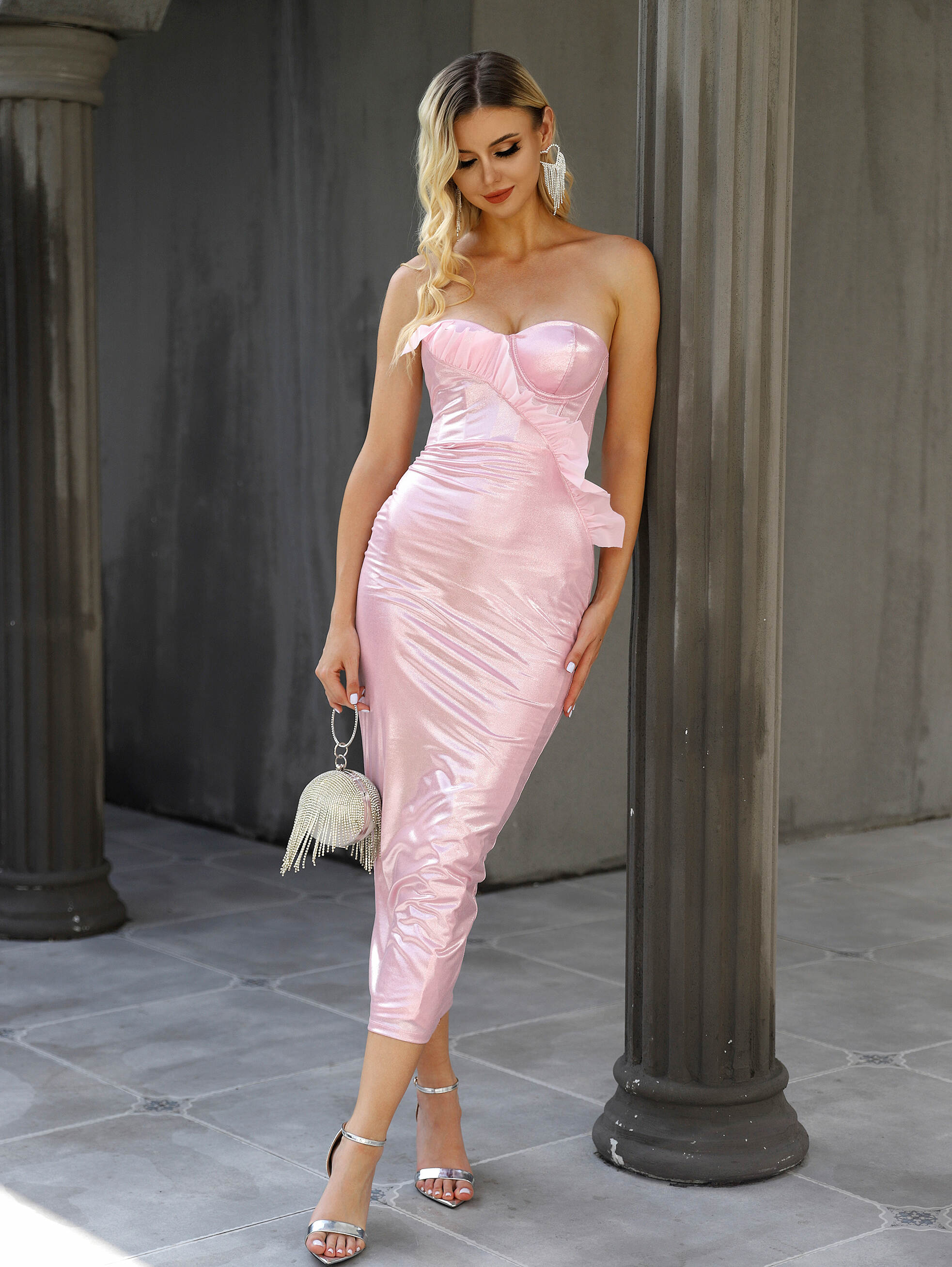 Product Advantages
Exceptional Durability: The Luxury Frills Tight Dress is crafted with exceptional durability in mind, using top-quality materials that are built to withstand frequent wear and maintain their shape and integrity over time.

Luxurious Comfort: The dress is designed to provide a luxurious level of comfort, thanks to the use of premium fabrics that feel soft against the skin and allow for ease of movement.You can confidently wear the dress for extended periods without sacrificing comfort.

Underwire Cup: The underwire cups provide support and lift, enhancing the bust and creating a flattering silhouette.
Our Services
Customization: We offer personalized customization services to meet your specific requirements, including size, logo, and pattern design.
OEM (Original Equipment Manufacturer): We provide OEM services, allowing you to brand our products with your own label or logo.
ODM (Original Design Manufacturer): Our ODM services help bring your design ideas to life, ensuring high-quality production and timely delivery.
Free Fabric Sourcing and Development: We assist in sourcing and developing fabrics for your new designs, ensuring they meet your specifications and budget.