The mermaid love maxi dress is designed to showcase the beauty of women. The pleated design accentuates the feminine curves, while the small V-neck and fishtail skirt add a touch of elegance. The chest is embellished with a hot-drill technique, adding a sparkling detail. The delicate beaded sequins on the skirt create a flowing and ritualistic beauty that is sure to turn heads.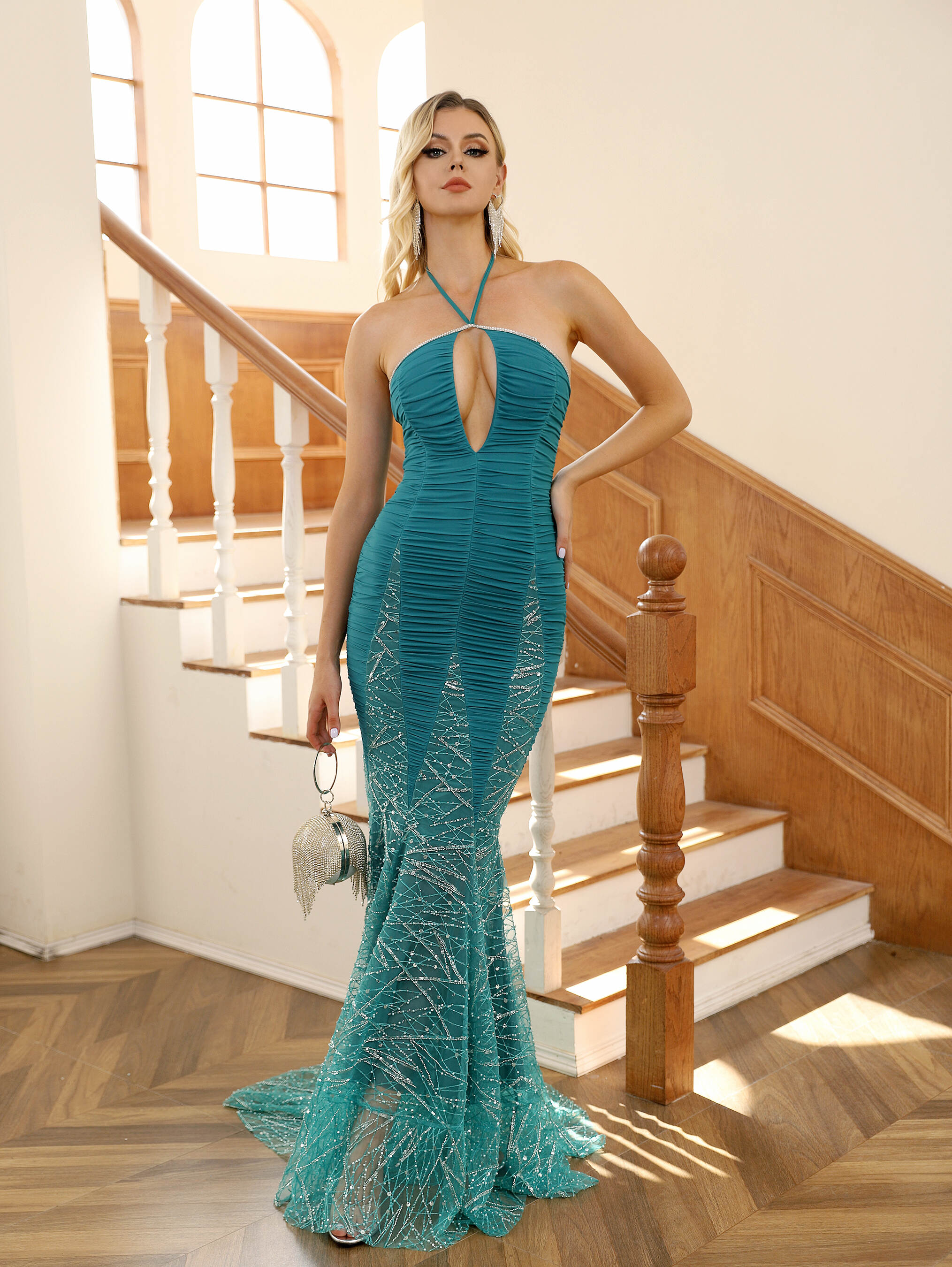 Product Features
Halter Straps: The dress features halter straps that add a touch of sophistication and elegance to the overall look. They provide support and enhance the neckline.

Pleated Dress: The pleated design of the dress not only adds visual interest but also enhances the beauty of women. It creates a flattering and feminine silhouette.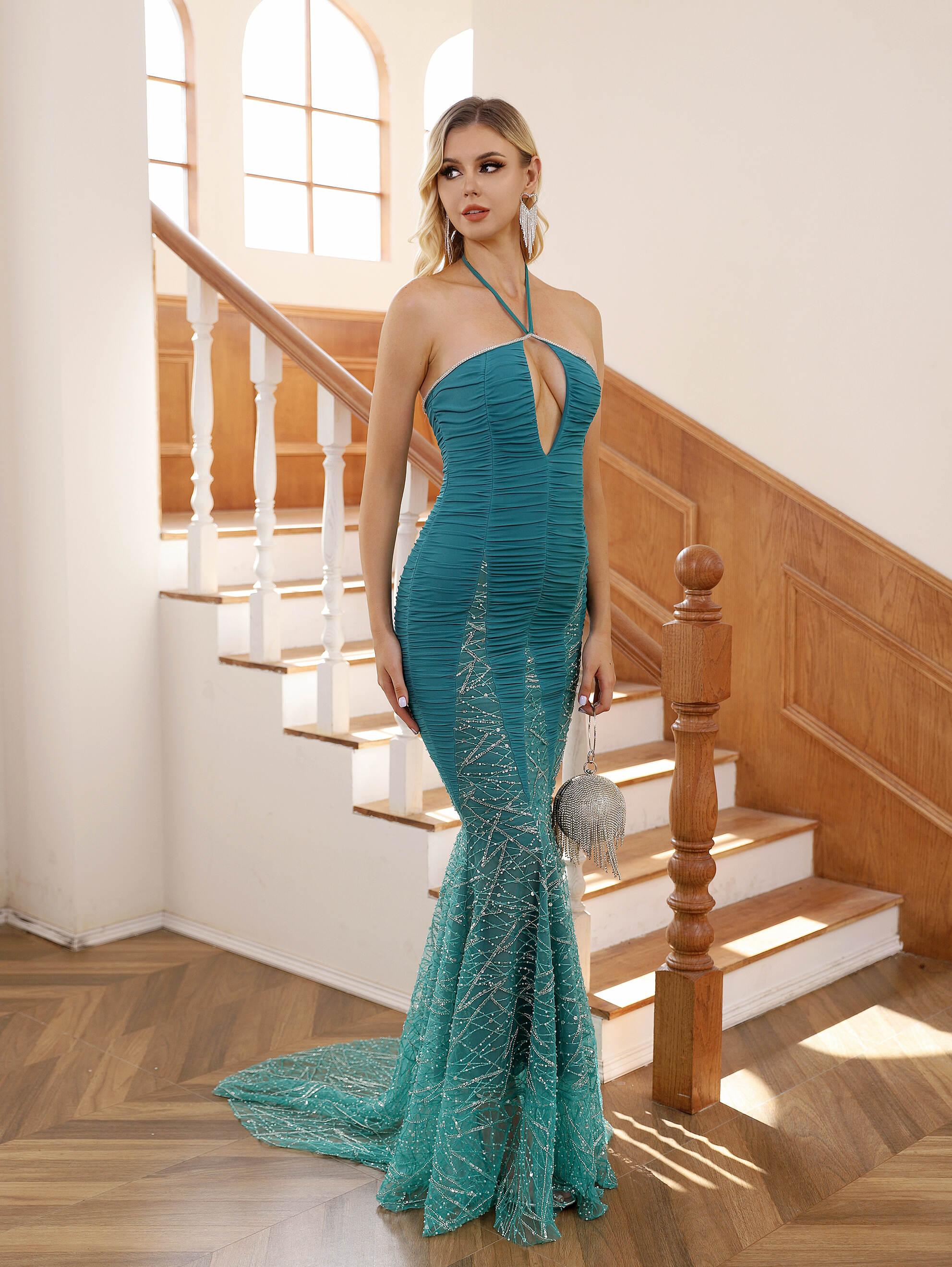 Details
Style No: MY-176
Material:92% Polyester and 8% Spandex
100% Polyester
Color: Jasper
Size: XS, S, M, L, XL, 2XL (or customized)
Packing: Customized
MOQ: 100pcs/design/color
Product Advantages
Versatile Applications: The Mermaid Love Maxi Dress is suitable for a wide range of occasions, including ball events, evening parties, weddings, and more. Its elegant design and attention to detail make it a versatile choice for various special events.

Standout Style: With its unique pleated design and embellishments, this dress is sure to make you stand out from the crowd. It exudes confidence and sophistication, making it a perfect choice for those who want to make a statement.
FAQ
Q: What should I do if I don't receive the item?
A: If you do not receive the item, we will contact the logistics company to understand the logistics situation and provide you with timely feedback to discuss the appropriate solution.
Q: How is your after-sales service?
A: We have a professional sales team dedicated to providing excellent after-sales service.
Q: Can I order samples?
A: Yes, it is possible to order samples.
Q: How much is the sample charge, and is it refundable after mass production?
A: The sample charge typically depends on the product and is usually $40 per design. It can be refunded after mass production.