The dress features a figure-flattering design that accentuates your curves and creates a graceful and feminine silhouette. The dress is made from high-quality fabric that drapes beautifully and moves with you as you walk. The black color adds a touch of mystery and elegance, making it a timeless choice for any occasion.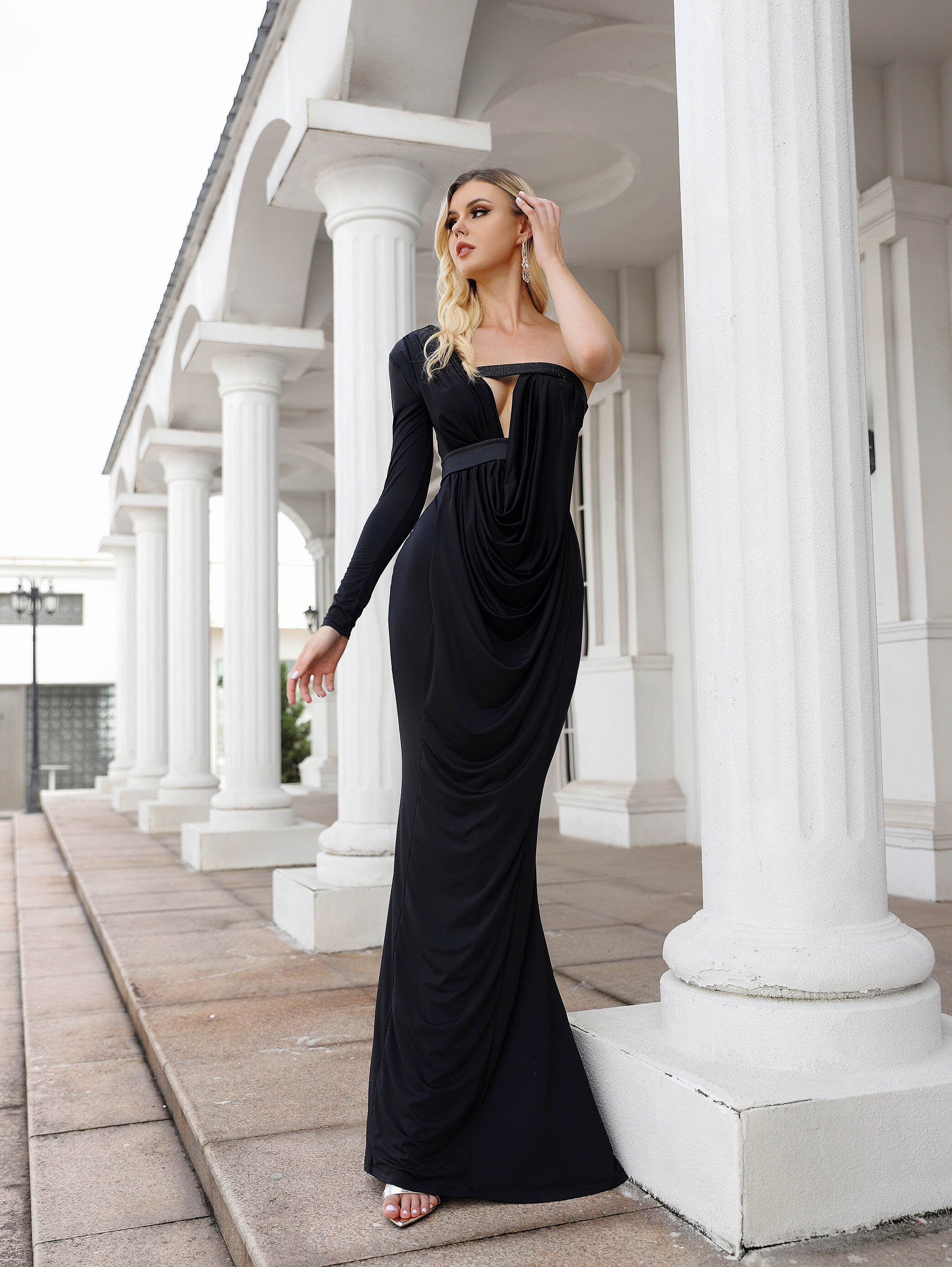 Product Features
1.V-Neckline: The dress features a flattering V-neckline that elongates the neck and highlights the collarbone, adding a touch of allure and femininity.
2.Flowing Silhouette: The dress has a flowing and ethereal silhouette that creates a sense of movement and grace. It drapes beautifully over the body, enhancing your natural curves.
3.Backless Design: The dress features a stunning backless design that adds a hint of sensuality and sophistication. It is sure to turn heads and make a lasting impression.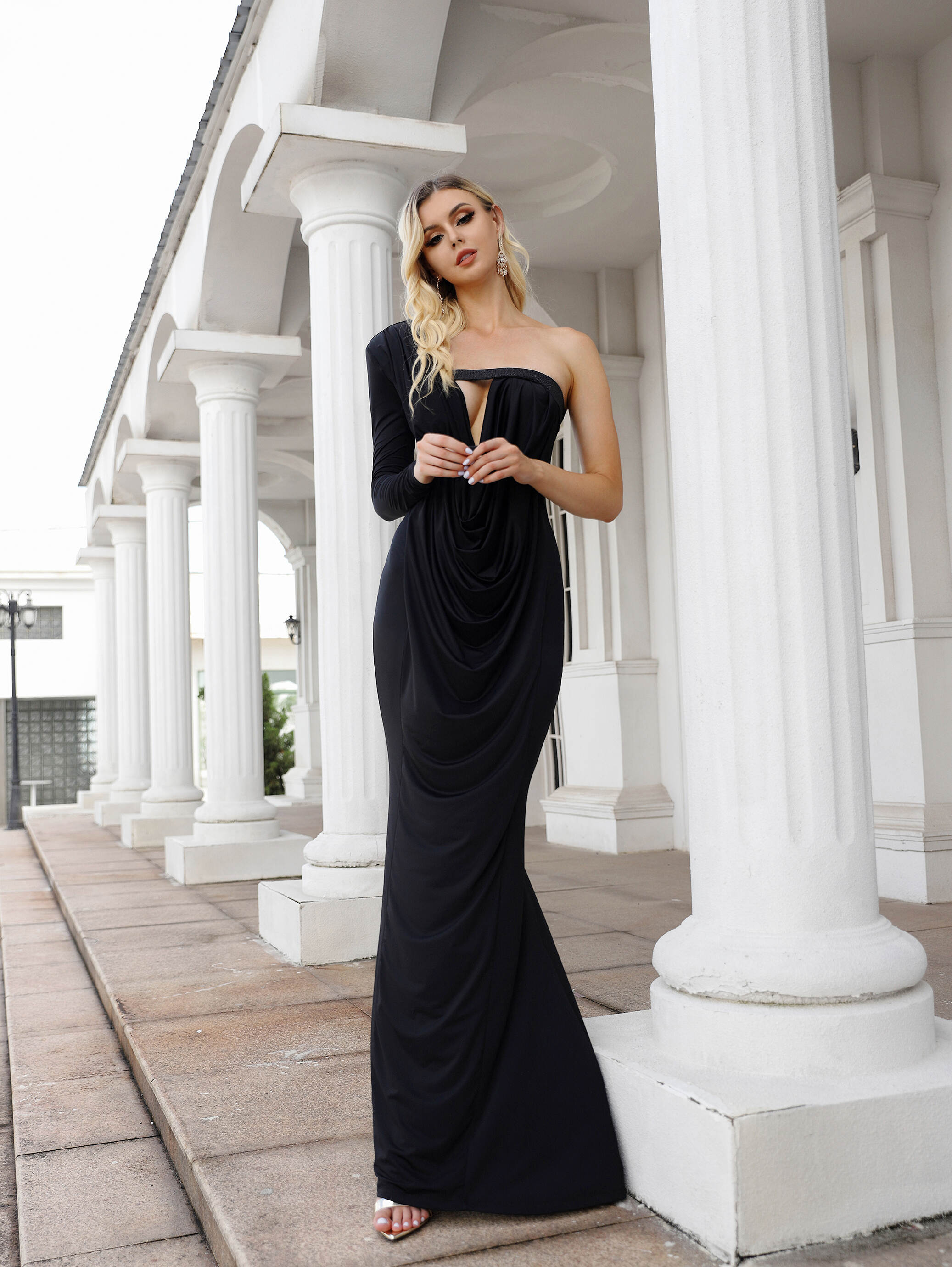 Details
Style No: MY-109
Material:87% Nylon and 13% Spandex
77% Polyester and 23% Spandex
Color: Black
Size: XS, S, M, L, XL, 2XL (or customized)
Packing: Customized
MOQ: 100pcs/design/color
Product Advantages
Personalized Adjustability: The dress features adjustable elements that can be tailored to your specific measurements, allowing you to achieve a personalized fit that accentuates your curves and flatters your figure.

High-Quality Materials: We use only the finest fabrics and materials to ensure the utmost comfort and durability of our dresses. The Midnight's Moon Maxi Dress is made to last and withstand multiple wearings.

Flattering Fit: The dress is designed to flatter and enhance your natural figure. It hugs the right places and creates a stunning hourglass shape.
Our Services:
Customization: We offer customization options for size, ensuring that you find the perfect fit for your dress.
Excellent Customer Support: Our dedicated customer support team is available to assist you with any inquiries or concerns you may have. We are committed to providing exceptional service and ensuring your satisfaction.