The mesh fabric used in the flower waiting sexy lingerie set adds a touch of pure desire and stretch. The sheer and lightweight mesh fabric creates a tantalizing peek-a-boo effect, allowing glimpses of your skin underneath. This adds an element of seduction and mystery, making you feel irresistibly sexy. The stretchy nature of the mesh fabric ensures a comfortable and flattering fit, hugging your curves in all the right places.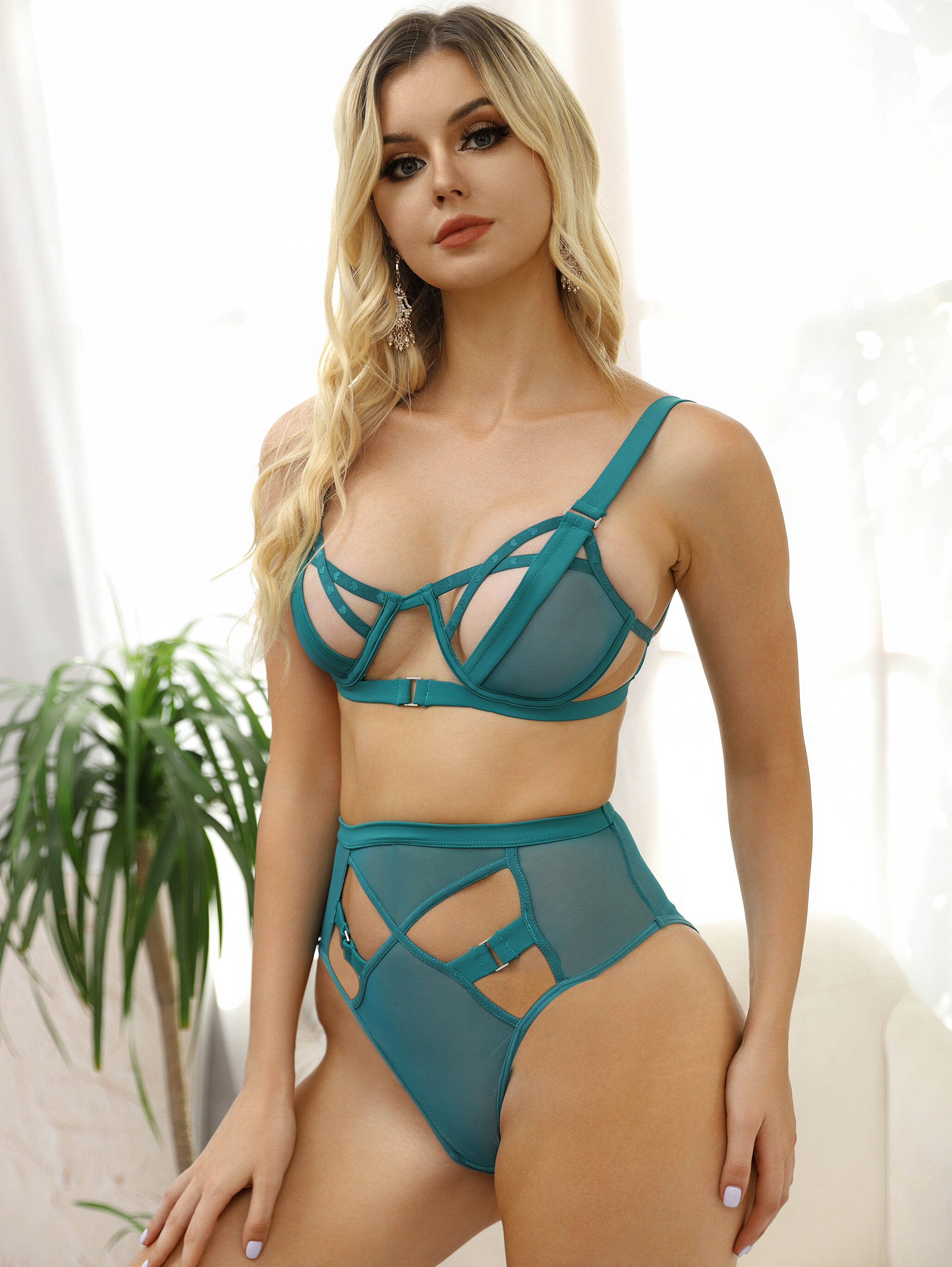 Product Features
1.Intricate lace detailing:
The flower waiting sexy lingerie set now features intricate lace detailing, adding a touch of femininity and elegance. The delicate lace patterns enhance the overall design, creating a visually stunning and romantic look.
2.Adjustable back closure:
The lingerie set now includes an adjustable back closure, allowing you to customize the fit and ensure a secure and comfortable wear. This feature ensures that the lingerie set stays in place, providing you with confidence and peace of mind.
3.Matching garter belt:
The flower waiting sexy lingerie set now comes with a matching garter belt, adding an extra element of seduction and allure. The garter belt can be paired with stockings, completing the look and creating a truly captivating ensemble.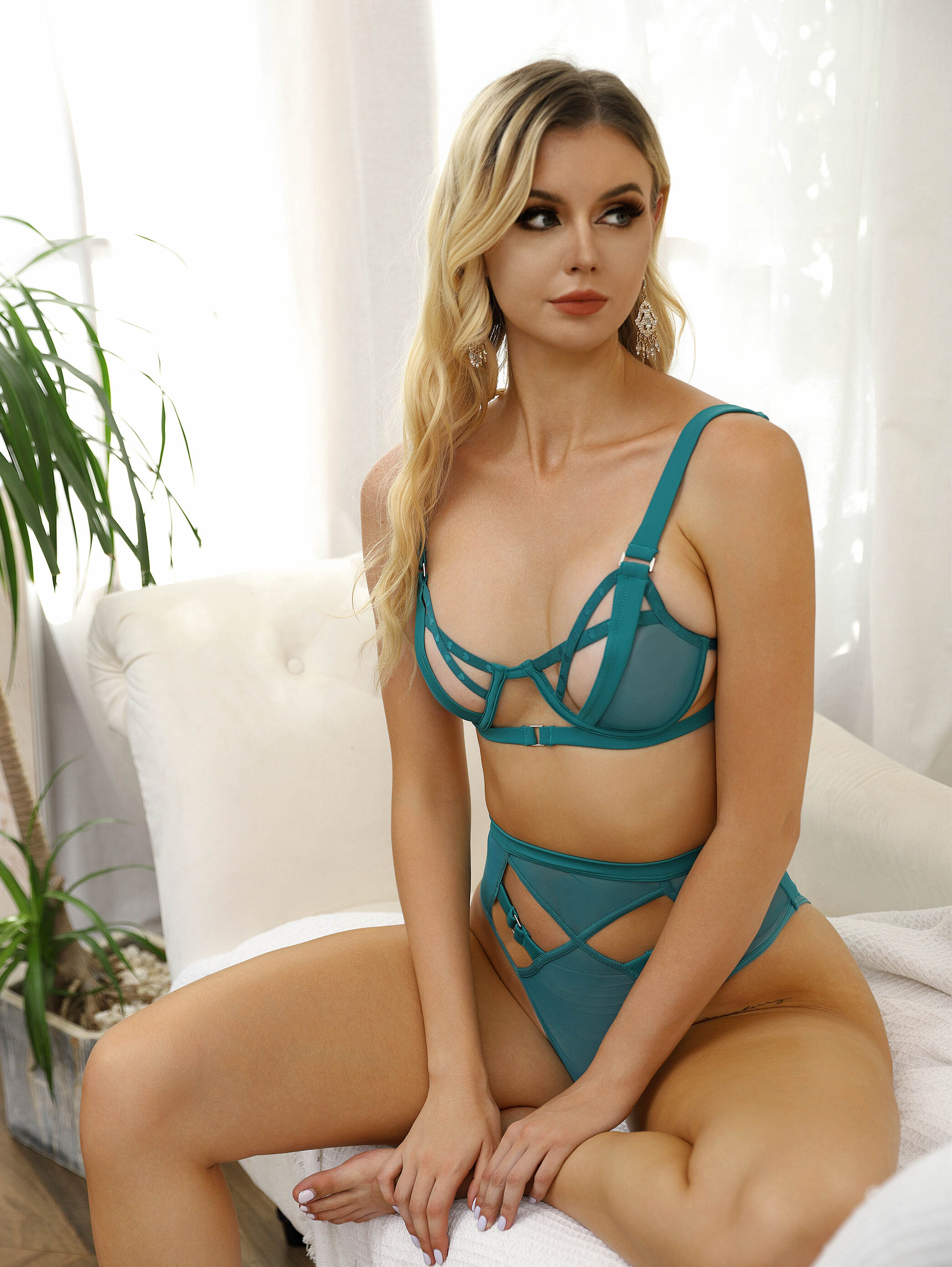 Details
Style no MY-171:
COLOR: JASPER
MATERIAL:92% Polyester and 8% Spandex
80% Nylon and 20% Spandex
Size: XS, S, M, L, XL, 2XL or customized
MOQ: 100pcs/design/color
Packing: Customized
Product Advantages
The high-waist underwear in the flower waiting sexy lingerie set is designed to elongate the legs and create a flattering silhouette. The high-waist design not only accentuates your waistline but also provides a slimming effect, enhancing your natural curves.
The flower waiting sexy lingerie set is suitable for a wide range of occasions, from romantic nights in to special events. Whether you're celebrating a special anniversary, planning a surprise for your partner, or simply want to feel sexy and confident, this lingerie set is the perfect choice.
Production Process
Pattern making——Sample fitting and design confirmation——Receive purchase order——Bulk fabric order——Bulk fabric cutting——Cutting and sewing process——Finished garment inspection——Packaging——Packaging final inspection