The back of the lingerie set is thoughtfully designed with an exquisite nine-word buckle connection, adding a touch of glamour to the overall look. The addition of flash drill rings not only serves as a functional connection but also adds a dazzling embellishment, elevating the allure of the lingerie set to new heights. It is designed to enhance your natural curves and accentuate your beauty. The combination of the embroidery process and natural flowers adds a unique and enchanting touch, making this lingerie set a true statement piece.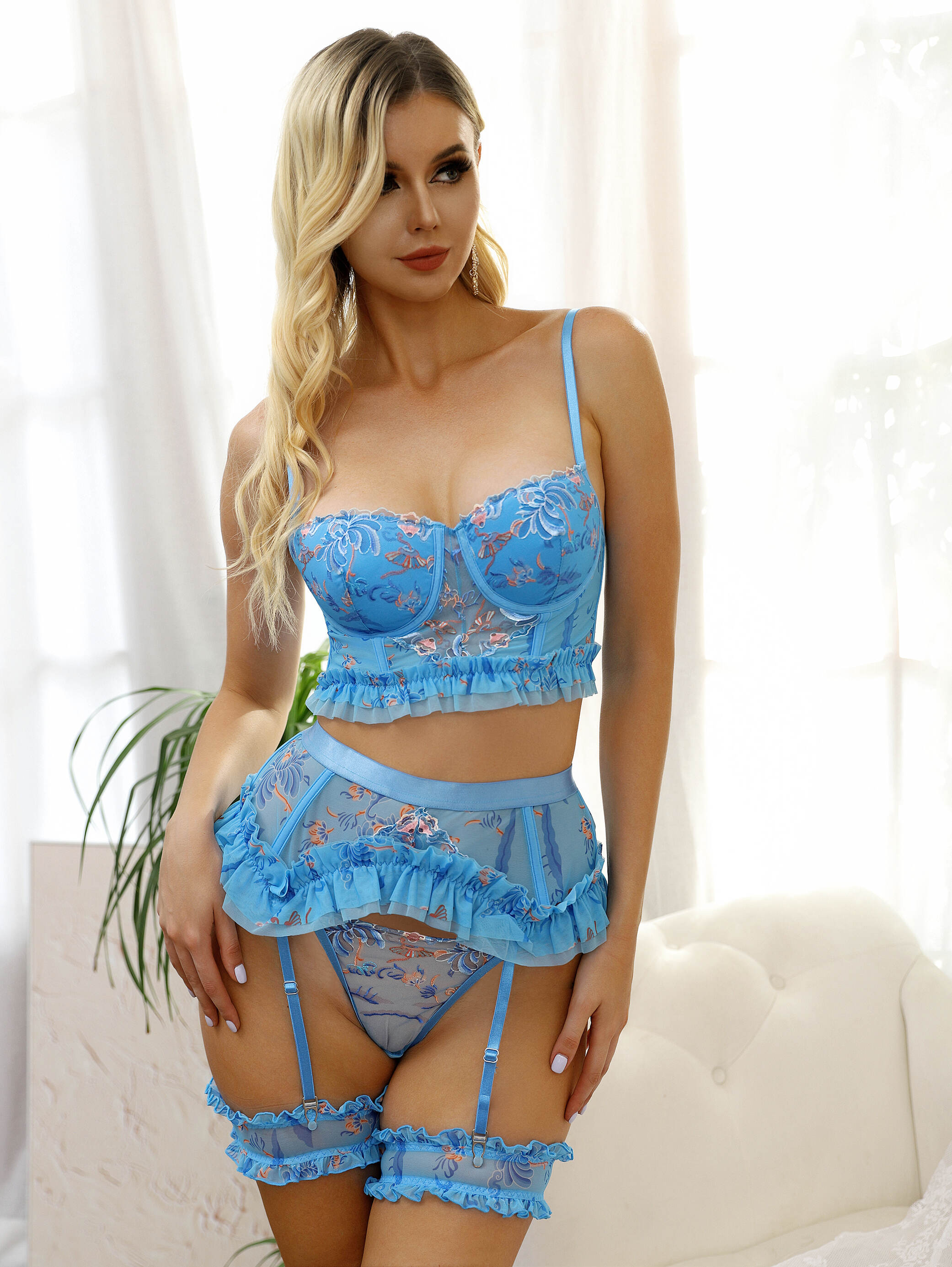 Product Features
1.Adjustable straps for a personalized fit: The lingerie set is equipped with adjustable straps, allowing you to customize the fit according to your comfort and preference.
2.Frills design for a playful and feminine look: It features a frills design, adding a playful and feminine touch to the overall look. The frills not only enhance the visual appeal but also create a flirty and romantic vibe.
3.Size, logo, and pattern design can be customized: We understand that every individual has unique preferences and requirements. This ensures a perfect fit and allows you to express your personal style.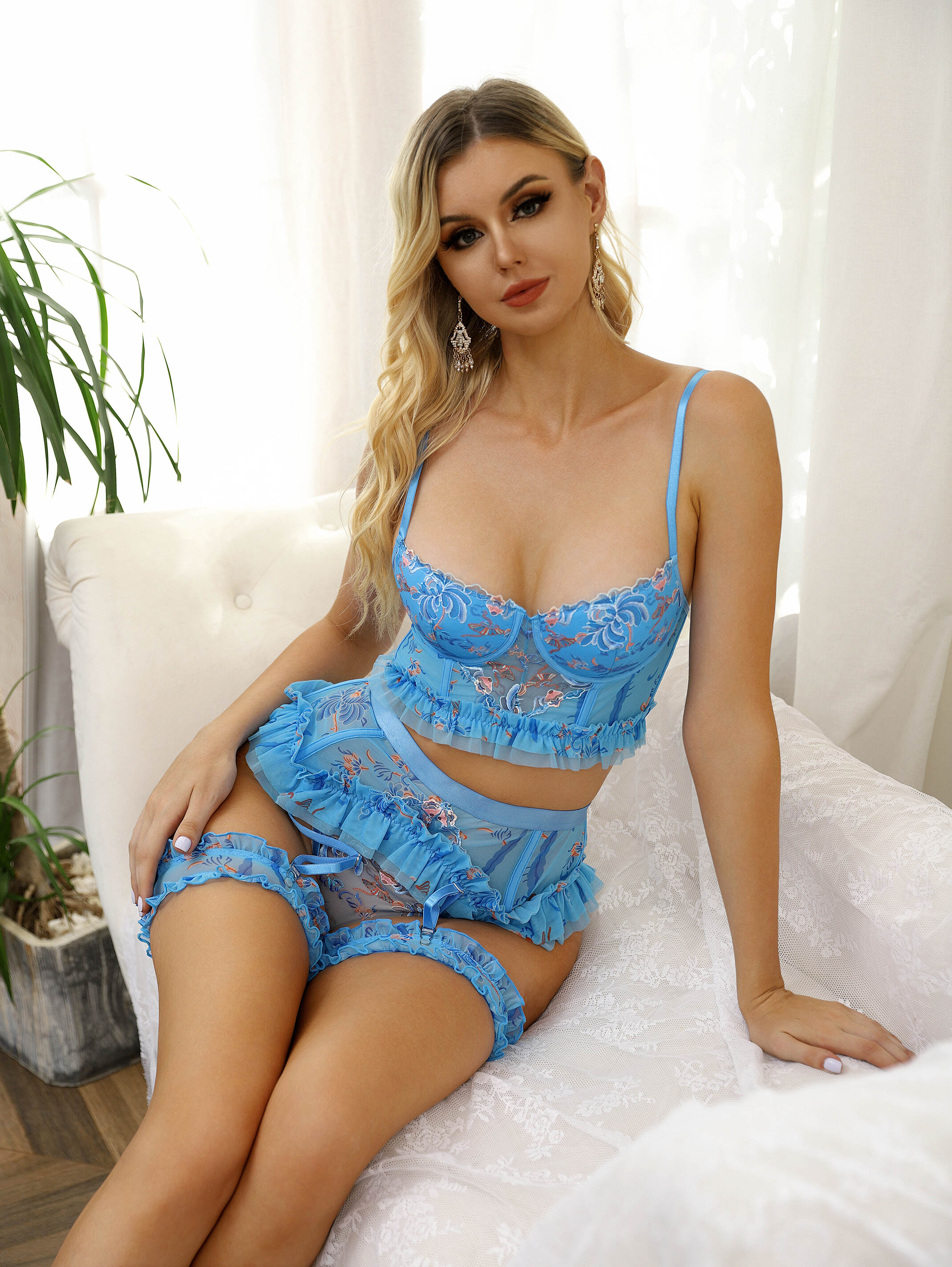 Details
Style no MY-150:
COLOR: ROYALBLUE
MATERIAL: 92% polyester and 8% spandex
Size: XS, S, M, L, XL, 2XL or customized
MOQ: 100pcs/design/color
Packing: Customized
Product Advantages
It features removable padding, providing you with the option to adjust the level of support and enhance your natural curves. Whether you prefer a more natural look or desire additional lift and shape, the removable padding allows you to customize your comfort and style.
To provide optimal support and lift, the lingerie set is designed with underwire cups. The underwire not only offers additional support but also helps to create a flattering silhouette, accentuating your curves and enhancing your natural shape. With the underwire design, you can feel confident and supported throughout the day or night.