Our high waist thin strap pink shiny active wear is designed to enhance your workout experience. The high waist design provides a flattering fit and extra support for your midsection, while the thin straps add a touch of elegance and style. The convenient pocket allows you to carry small essentials during your workouts. Made from shiny Lycra fabric, this active wear not only looks great but also offers comfort and flexibility for all your fitness activities.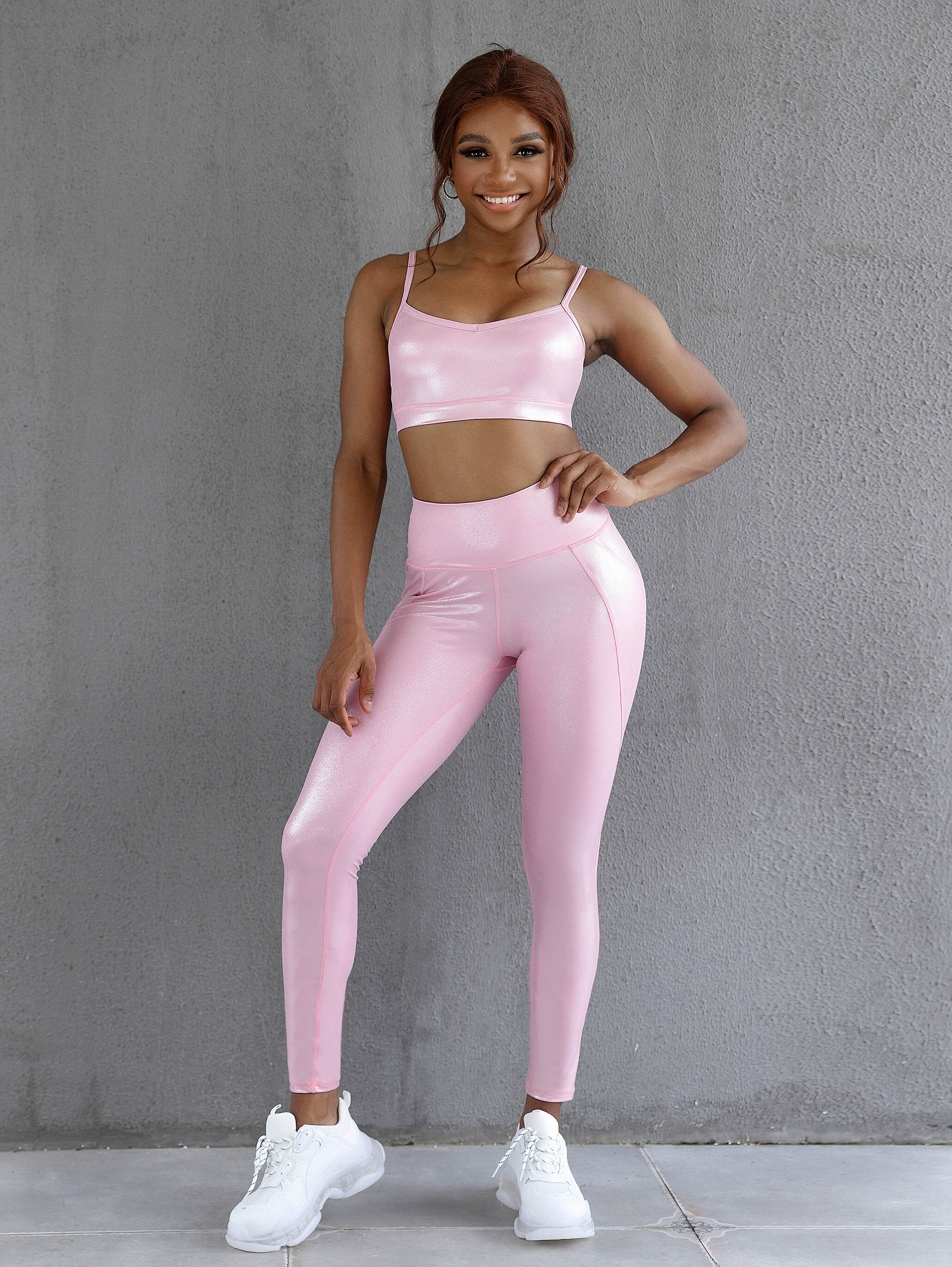 Product Features
1.Shiny: The shiny Lycra fabric adds a glamorous and eye-catching element to the active wear, making you stand out during your workouts.
2.Thin Straps: The thin straps not only add a stylish touch but also allow for freedom of movement during your workouts.
3.Pocket: The convenient pocket provides a secure place to store small essentials such as keys, cards, or a phone, keeping your hands free during your workouts.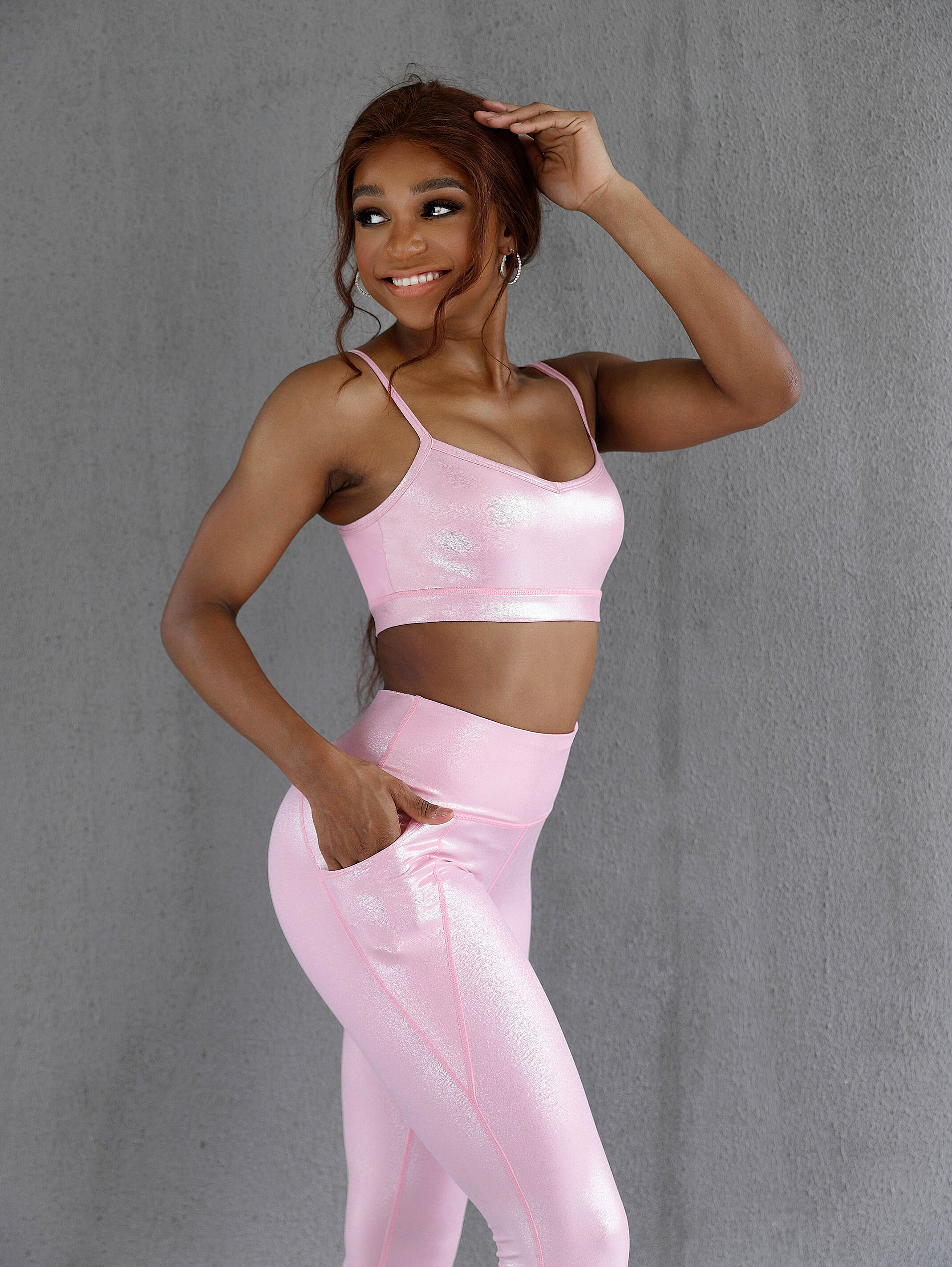 Details
Style No: MY-79
Material: 70% Polyester, 5% Spandex, 25% PU
Color: Pink
Size: XS, S, M, L, XL, 2XL (or customized)
Packing: Customized
MOQ: 100pcs/design/color
Product Advantages
Improved Durability: The double layer construction enhances the durability of the active wear, making it more resistant to wear and tear. It ensures that the garment maintains its shape and integrity even after multiple uses and washes.

Curve-Hugging Fit: The high waist design offers a flattering fit, accentuating your curves and giving you a confident and flattering look.
Applications
Dance Studio: This active wear is ideal for dance workouts, including jazz, modern, contemporary, and pole dance. The high waist design and thin straps allow for freedom of movement and flexibility, making it perfect for dance rehearsals, performances, or dance fitness classes.
Yoga and Pilates: The comfortable and stretchy fabric of our active wear makes it suitable for yoga and pilates sessions. The high waist design provides support and coverage, allowing you to move through various poses and stretches with ease and confidence.