With its stylish design and functional features, this activewear is perfect for those who want to look and feel their best during their fitness routines. Whether you're hitting the gym or working out at home, this activewear is designed to keep you comfortable and stylish.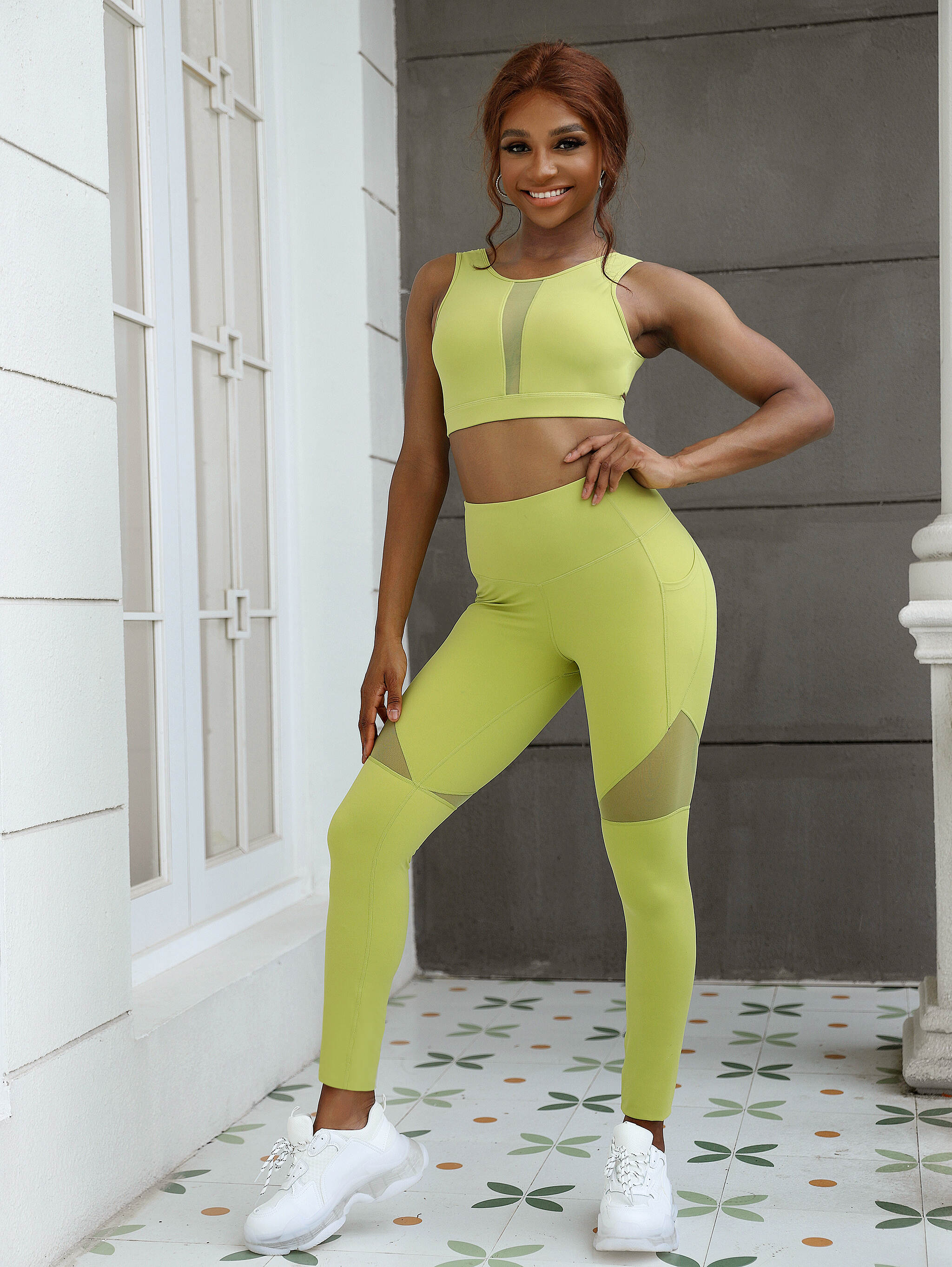 Product Features
1.Mesh Panel Detail: The mesh panels not only add a trendy and fashionable element to the active wear but also provide enhanced breathability, keeping you cool during intense workouts.
2.Pocket: The built-in pocket allows you to conveniently store small items, such as keys or cards, ensuring that you have everything you need during your workout.
3.Sweat-Wicking Fabric: The sweat-wicking fabric helps to keep you dry and comfortable, even during the most intense exercise sessions.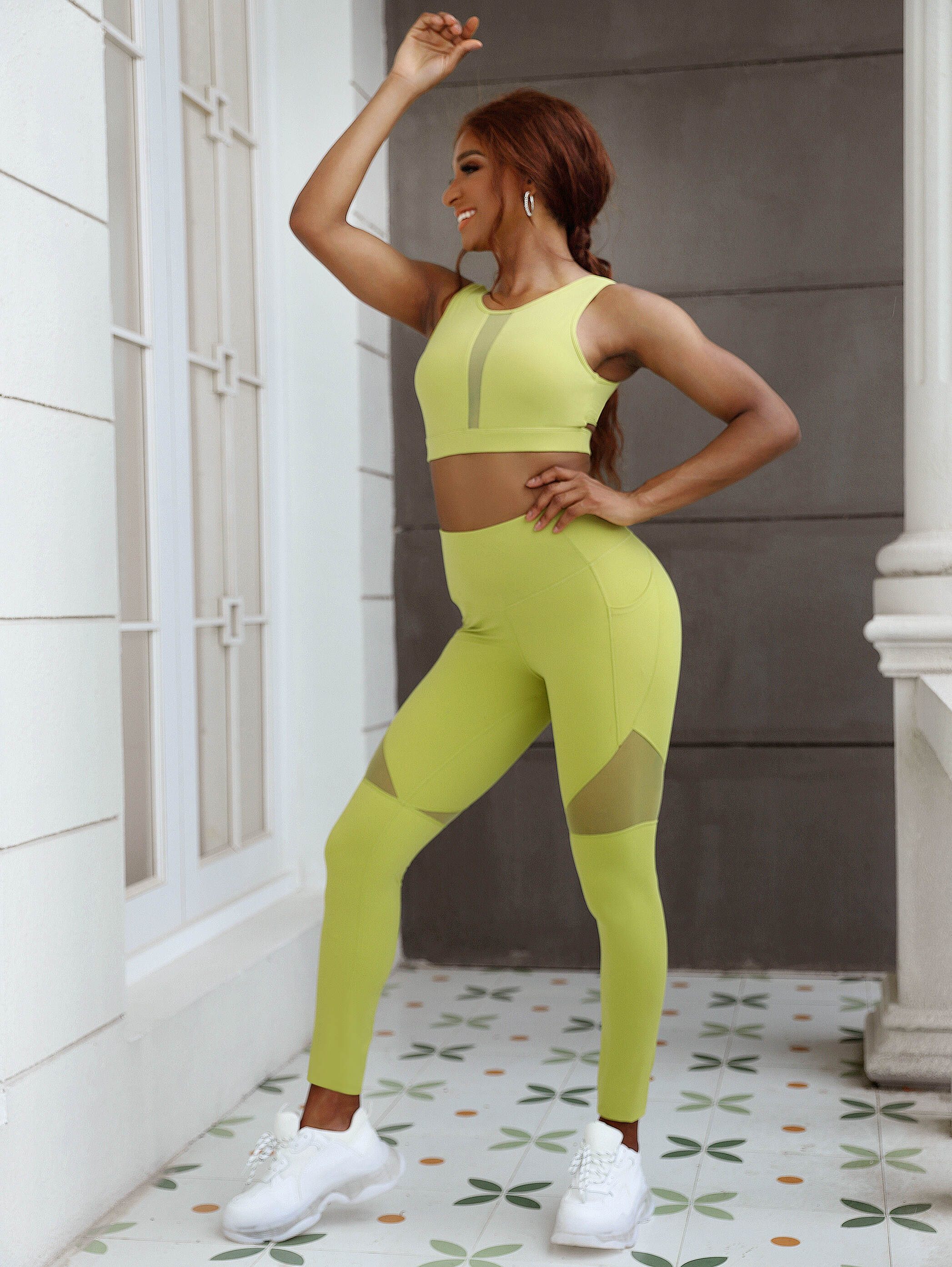 Details
Style no: MY-22
MATERIAL: 75% Polyester, 25% Spandex
COLOR: Yellow
Size: XS, S, M, L, XL, 2XL or customized
Packing: Customized
MOQ: 100pcs/design/color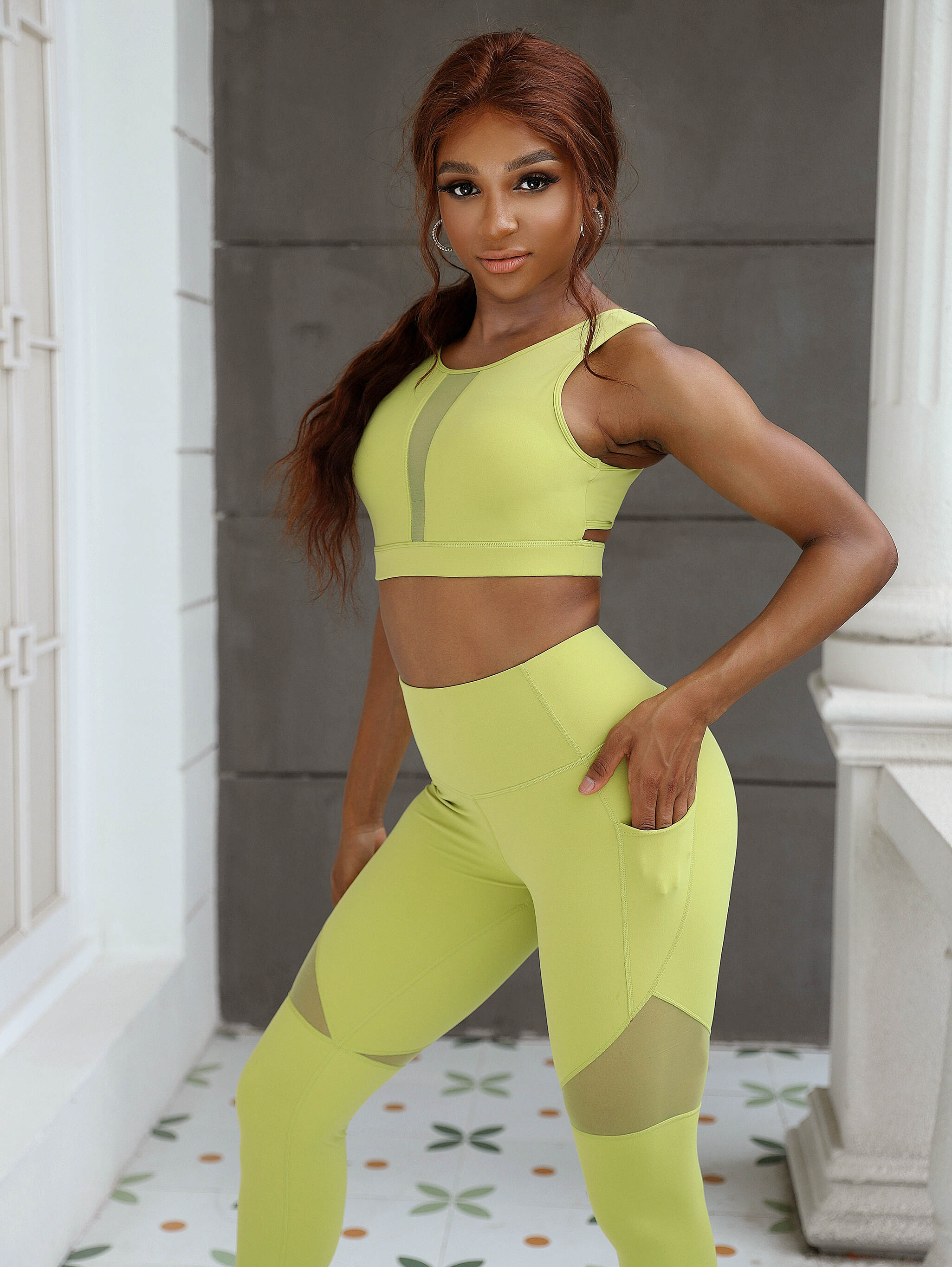 Product Advantages
Body Contouring Fit: Our active wear is designed to shape and contour to your body, providing a flattering and streamlined look. The high-rise waistband and mesh panel detailing contribute to a slimming effect, boosting your confidence and motivation during your fitness journey.

Easy Maintenance: Our active wear is easy to care for, requiring minimal effort to keep it clean and in top condition. It is machine washable and retains its shape and color even after multiple washes, saving you time and effort in maintaining your workout wardrobe.
FAQ
Q: How long is the product warranty?
A: The product warranty is one week.
Q: What information do I need to provide to get an accurate quote?
A: To get an accurate quote, please provide the product design draft, surface accessories
information, and order reference quantity.
Q: How can I get product progress without going to your company?
A: Our business will regularly send you the progress of mass production every Monday.
Q: How do I fix this if I don't receive the item?
A: If you don't receive the item, we will contact the logistics company to understand the logistics situation and give you timely feedback to discuss the corresponding situation.
Q: Is it possible to order samples?
A: Yes, it is possible to order samples.
Q: How much is the sample charge, and is it refundable after mass production?
A: The sample charge depends on the product, usually $40 per design. It can be refunded after mass production.