The vibrant multi-color floral print adds a touch of femininity and style to your workout attire, making you stand out from the crowd. The cut out U neck design adds a unique and fashionable element to the overall look, enhancing your confidence and making a statement.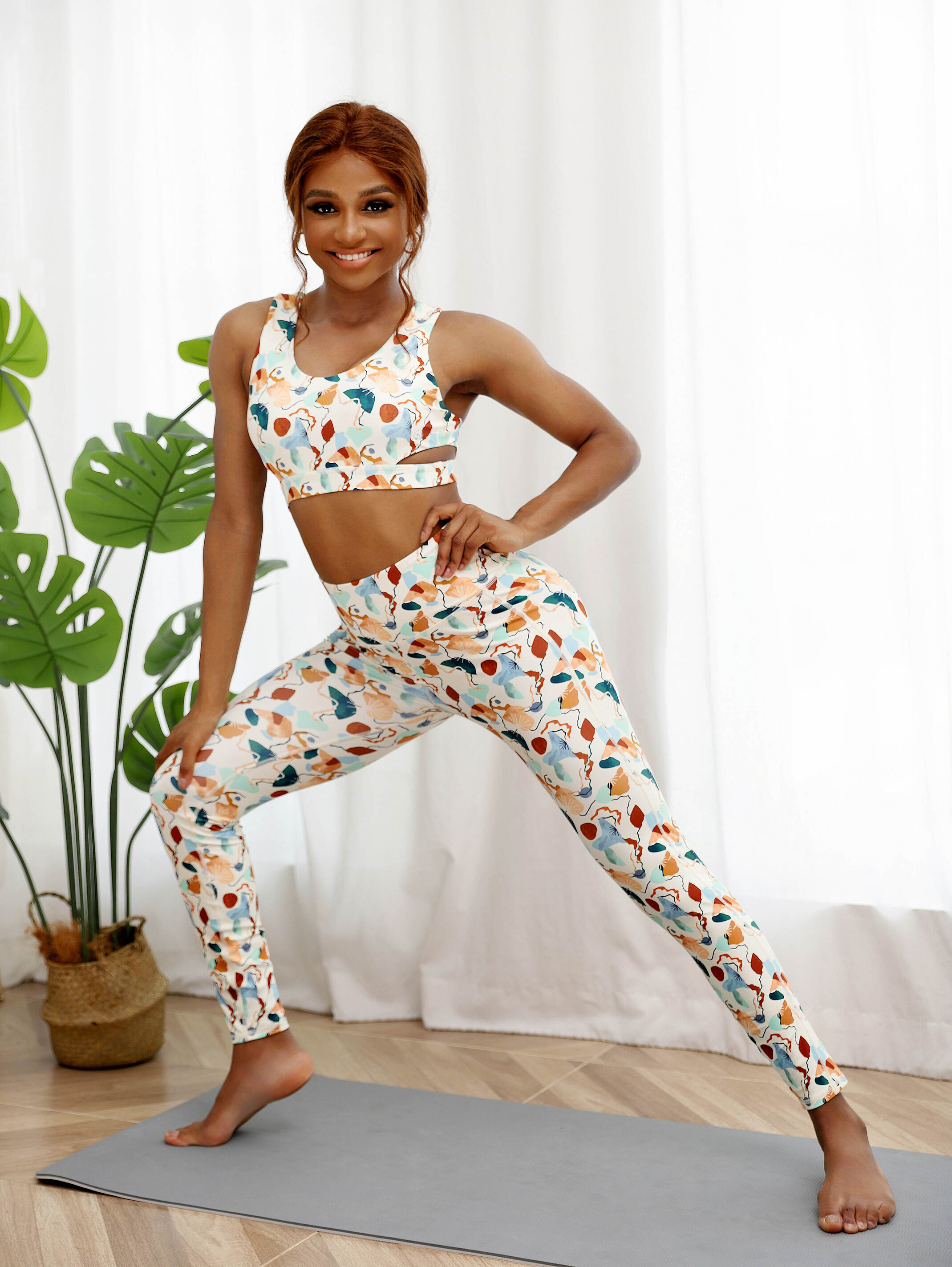 Product Features
1.Lightweight and Breathable: The activewear is made from lightweight and breathable materials that allow airflow, keeping you cool and comfortable during your workouts. It prevents overheating and ensures optimal comfort.
2.Cut Out U Neck: The cut out U neck design adds a stylish and unique element to the active wear. It creates a flattering neckline and adds a touch of sophistication to your workout outfit.
3.Flattering Silhouette: The waist control feature of our activewear helps to shape and support your waistline, giving you a more defined and flattering silhouette. This boosts your confidence and allows you to feel your best during your workouts.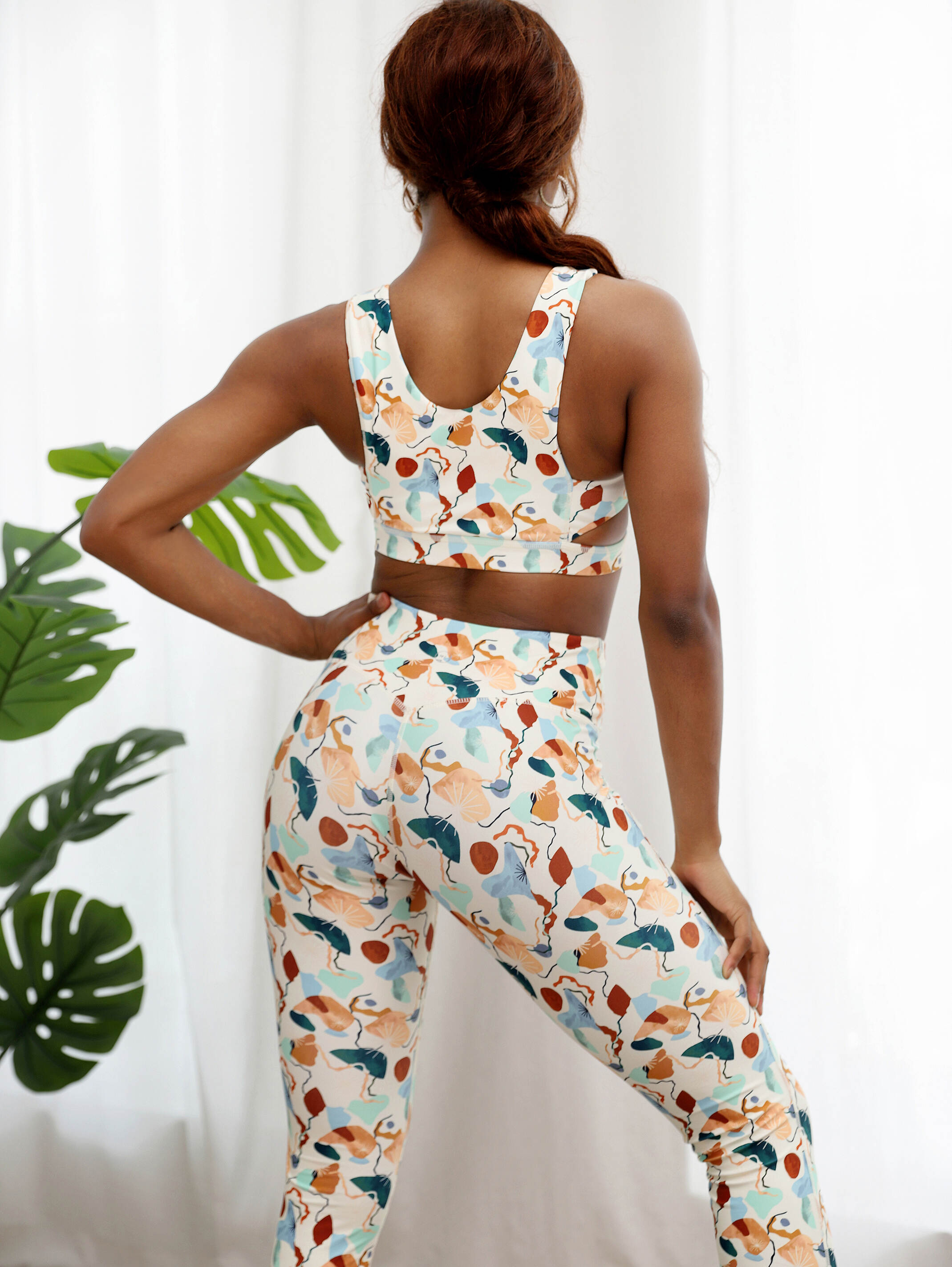 Details
Style no: MY-66
MATERIAL: 73% Polyester 27% Spandex
COLOR: Multi/Print
Size: XS, S, M, L, XL, 2XL or customized
Packing: Customized
Payment term: T/T
MOQ: 100pcs/design/color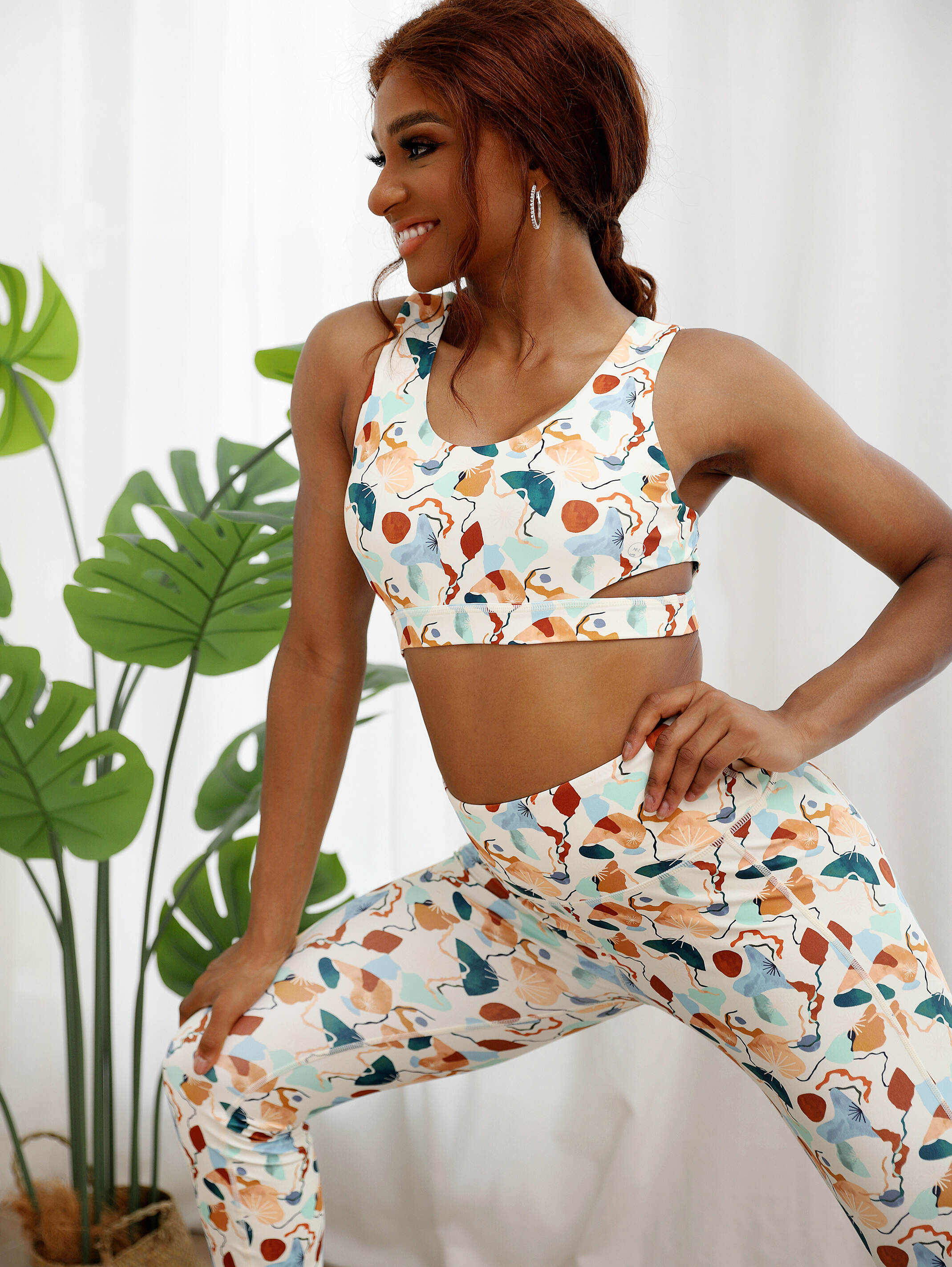 Product Advantages
Enhanced Breathability: The cut out U neck design of our active wear not only adds a stylish element but also enhances breathability. It allows air to circulate around your neckline, keeping you cool and comfortable during your workouts.

Attention to Detail: The attention to detail in our active wear, from the floral print to the cut out U neck design, showcases the quality and craftsmanship of the product. This attention to detail adds value to your purchase and ensures that you are receiving a high-quality and stylish active wear.
Why Choose Us?
Integrated Industry and Trade: We offer a comprehensive range of services, from design to manufacturing, as we integrate industry and trade. Our in-house production and solution team ensures seamless execution and efficient delivery.
Customer-Centric Approach: Customer satisfaction is our top priority. Our dedicated sales team is committed to understanding your needs and providing you with excellent service. We offer thoughtful suggestions to help you choose the best solution for your specific requirements.