This active wear features an eye-catching red leopard print that adds a touch of luxury to your gym attire. The adjustable straps allow you to customize the fit to your preference, while the ruffle leg design adds a playful and feminine touch. With light to medium support, it is ideal for low impact activities, providing comfort and style in one package.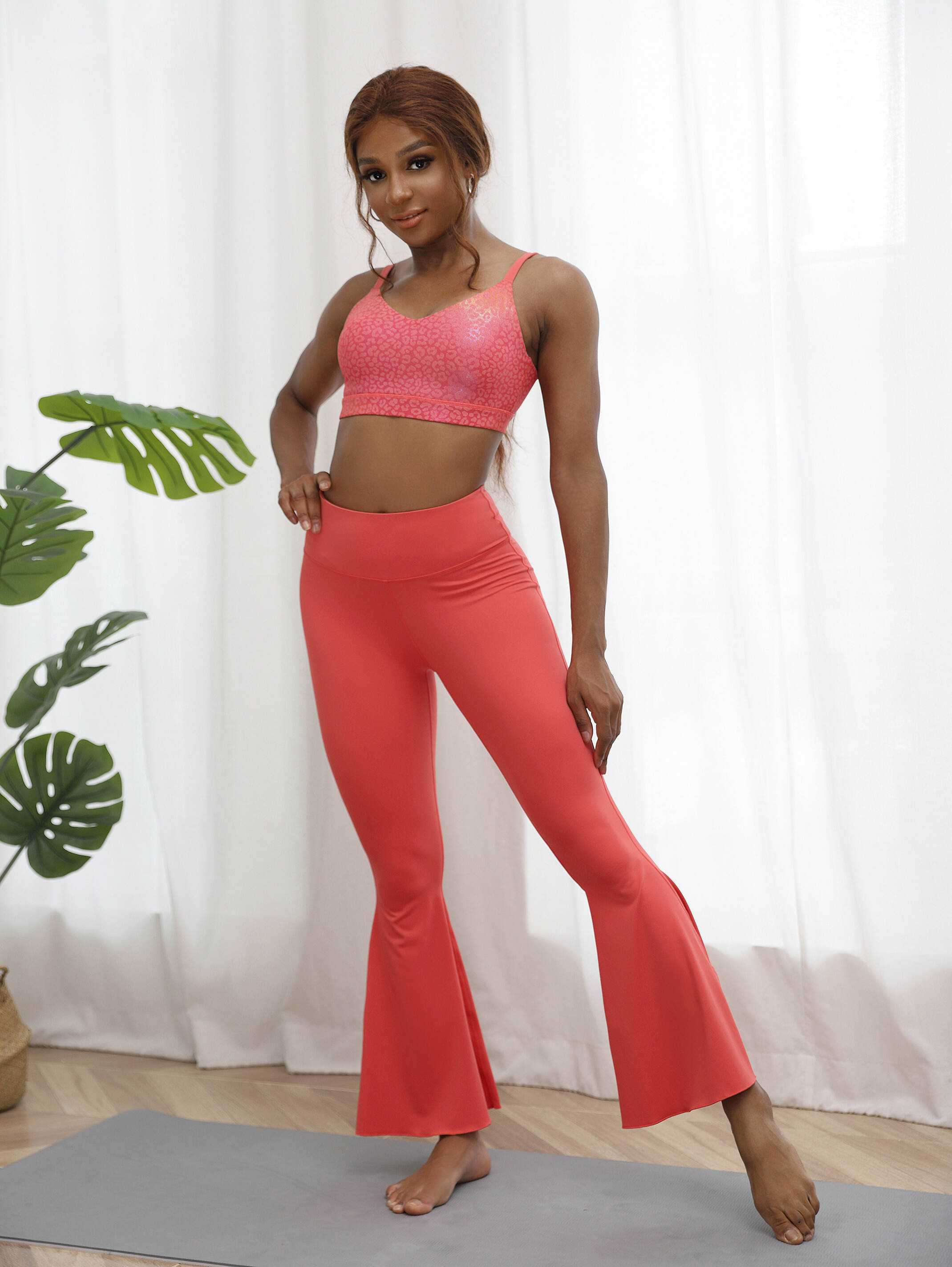 Product Features
1.Ruffle Leg Design: The ruffle leg design adds a fun and flirty element to your active wear. It not only enhances the overall look but also provides freedom of movement, allowing you to perform your exercises with ease and confidence.
2.Under Bust Band: The under bust band offers additional support and stability, keeping everything in place during your workouts. It provides a secure and comfortable fit, allowing you to focus on your exercises without any worries.
3.High-Quality Material: Our active wear is made from high-quality materials that are both durable and comfortable. The fabric is breathable, allowing for proper airflow and keeping you cool and dry during your workouts.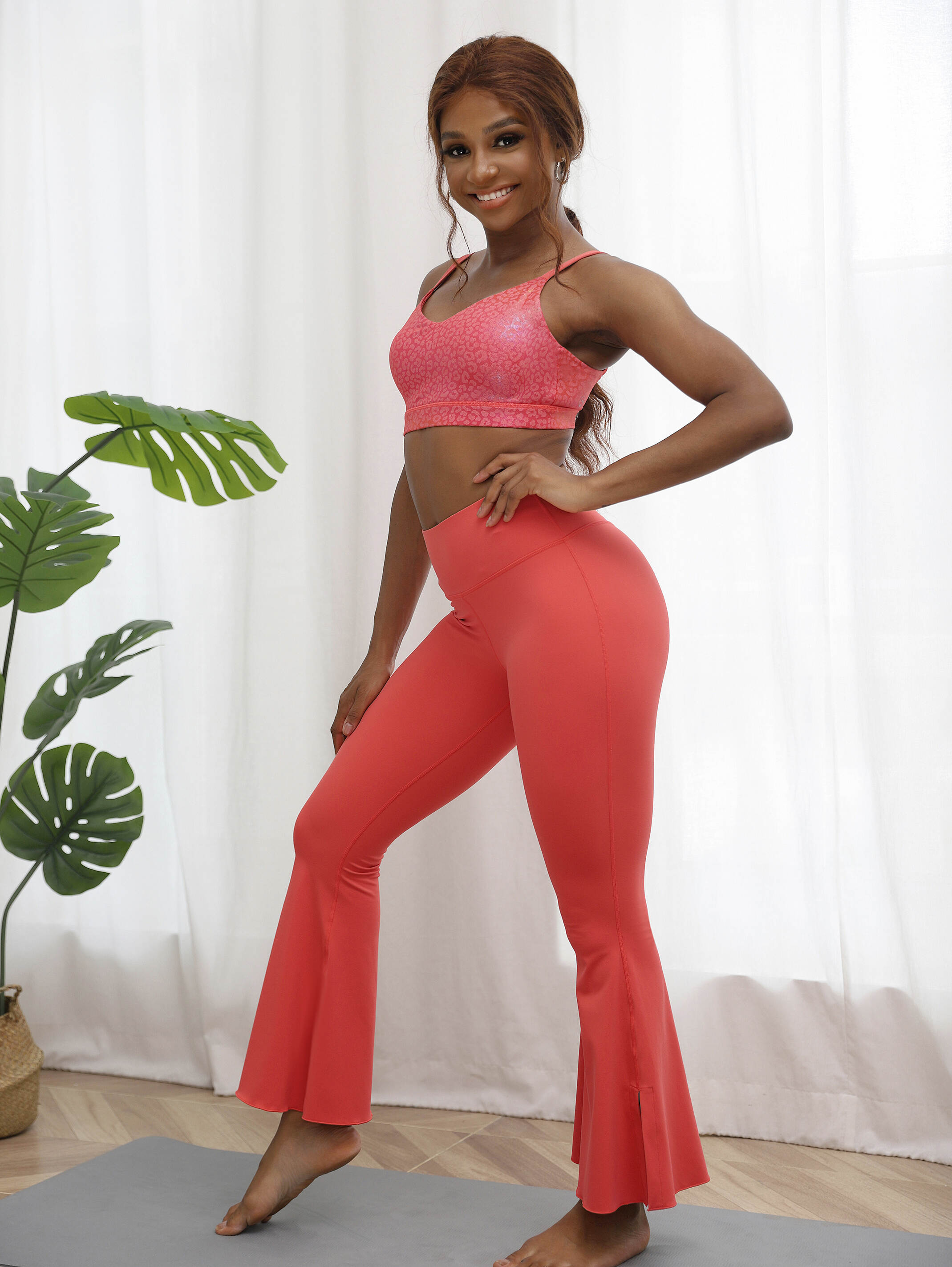 Details
Style No: MY-54
Material: 75% Polyester, 25% Spandex
Color: Red Print
Size: XS, S, M, L, XL, 2XL (or customized)
Packing: Customized
MOQ: 100pcs/design/color
Product Advantages
Enhanced Flexibility: The adjustable straps of the active wear provide enhanced flexibility, allowing you to adjust the fit according to your desired level of support and range of motion. This feature enables you to move freely and comfortably during your workouts, without any restrictions or limitations.

Customizable Look: The adjustable straps offer versatile styling options, allowing you to customize the look of your active wear. You can experiment with different strap lengths or styles to create a unique and fashionable workout ensemble.
Why Choose Us?
Rich Experience: Our team has accumulated many years of experience and possesses extensive professional knowledge. This enables us to understand your requirements thoroughly and provide you with the best solution. With our expertise, we can ensure the quality and efficiency of your project, delivering results that exceed your expectations.